Kylie Jo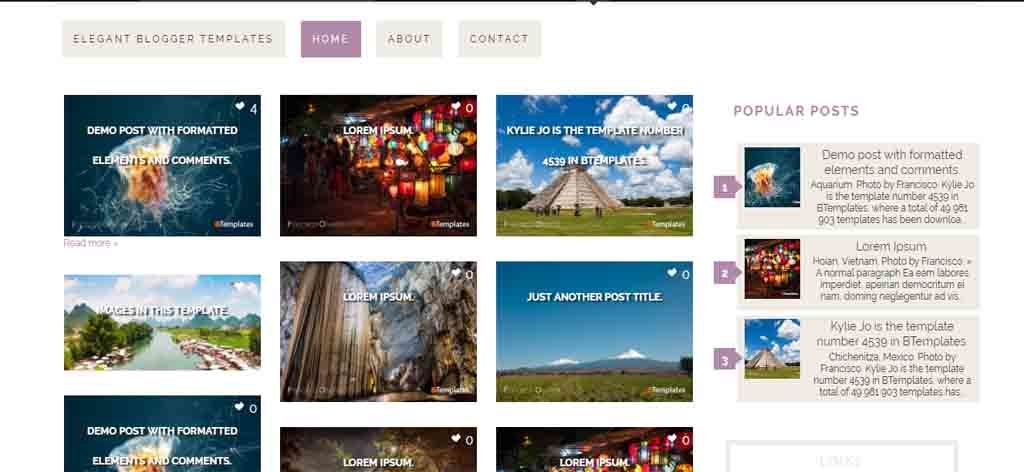 Is a free blogger template gives pretty look yes its are. This template help you to show user a nice and pretty view of your blog. This design specifically for photography blogger.
DOWNLOAD
Chuana Flash Blogger Template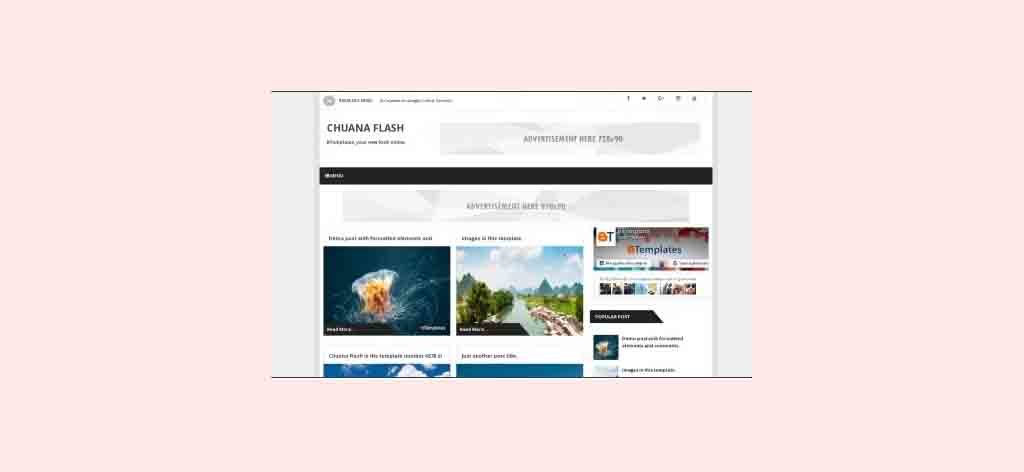 Two columns responsive template gallery integrated theme for your blog . Artist ,Image collector , Moment sharing theme for the blog lovers.
DOWNLOAD
Viral Pro Blogger Template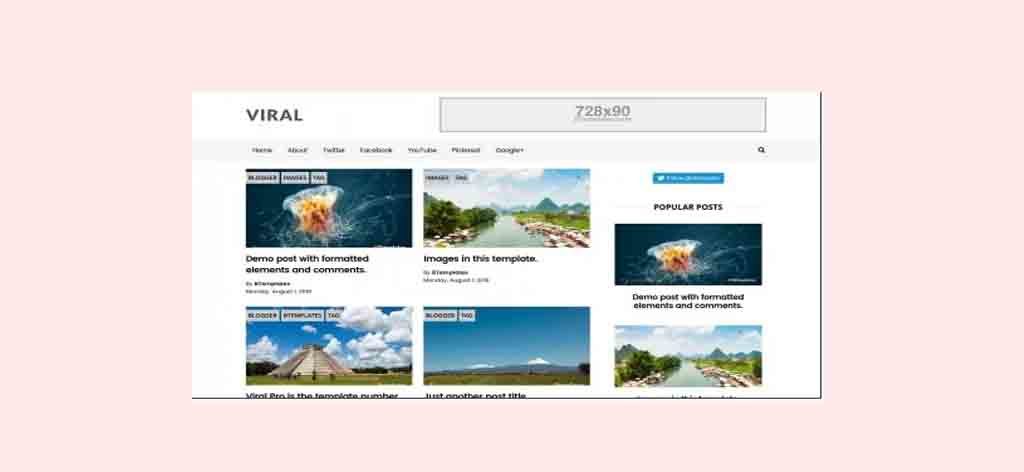 Most top viral image gallery template for blogger. By using this you can attract blog reader. It's not just for fun. If you make your blog famous you can earn from it very well. You can establish a blog with this template for expand your photography business in this world.
DOWNLOAD
Gridster Blogger Template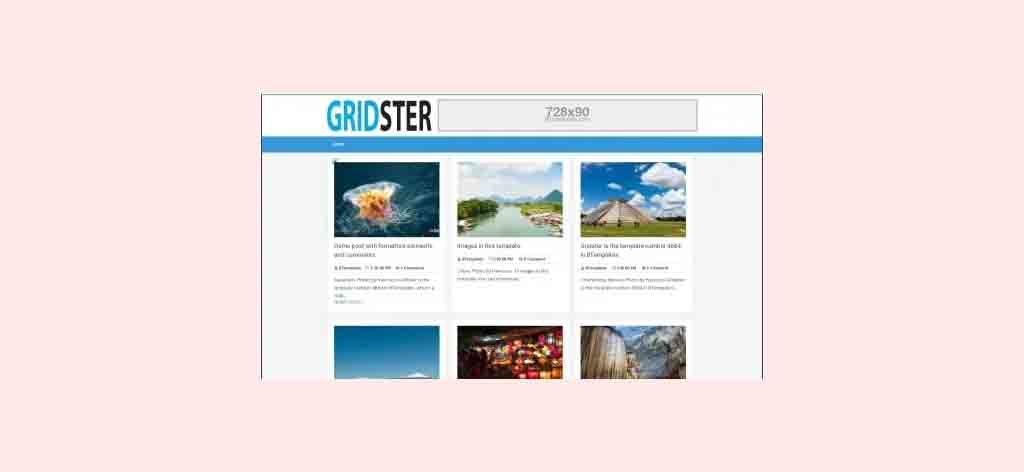 Beautiful blogging template of photo magic. It is tailored your need and client expectation. It is comes up with various pages, responsive, right slider ,gallery styled and social icon .
DOWNLOAD
IC 507 S1 Blogger Template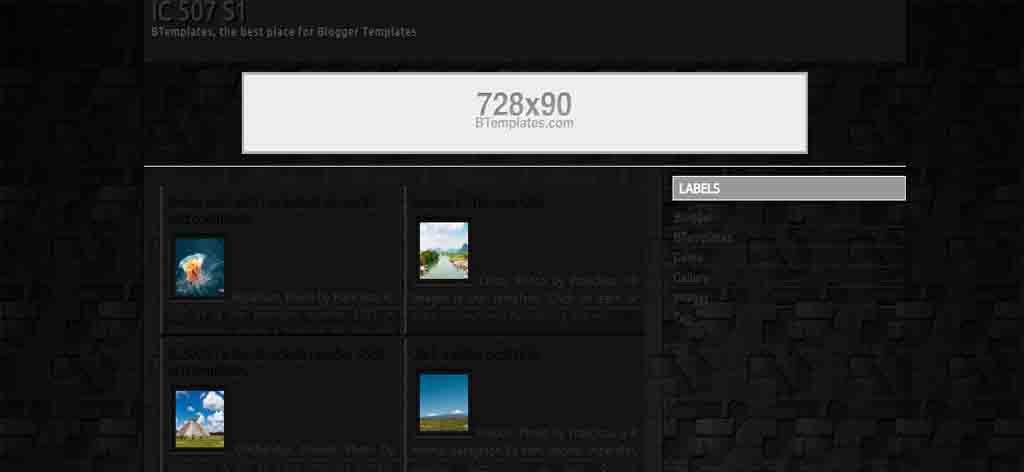 IC507 S1 is neat and clean blogger template. It's wonderfully crafted by the designer of this theme. It 's a powerful blogsopt gallery theme for blogger. 100% responsive theme for the photo architect.
DOWNLOAD
DCM White Blogger Template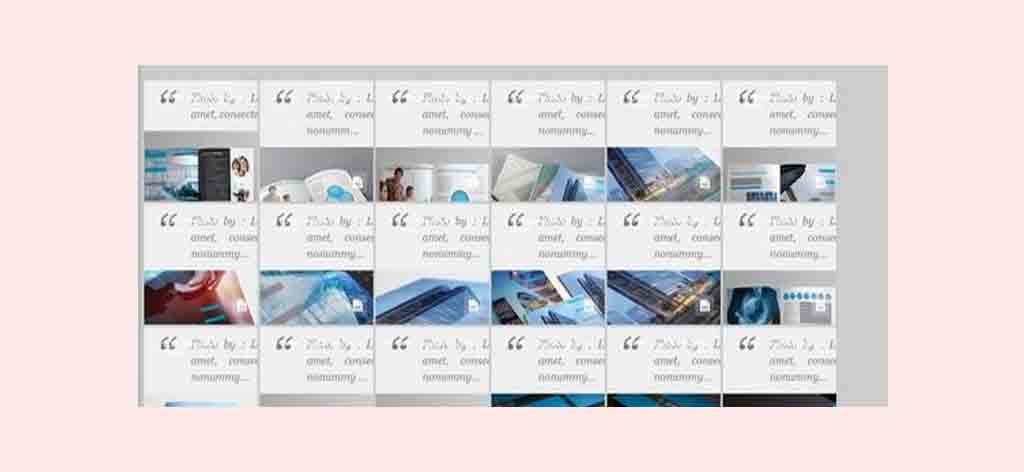 It supports blog niches such as personal blog, travel, photo graphic, fashion, entertainment, and more. it is hand made and tons of features to help the blogspot. Help you to blog without any prior development knowledge.
DOWNLOAD
Please follow and like us: