Sooner or later you may want to build a modern website on your own. Even though you've seen a galore of the websites templates design before, chances are picking the right solution would be a pain now. Why? Well, in most cases that happens if you haven't drawn a plan and don't know your direction. With the plan, you know what to look for, in what place, and how to narrow down your search. Simply surfing through the list of the best WordPress themes won't help without a plan. So, let's do it.
First, answer the following questions. What is your niche? Who is your website for? What is the main goal of your website? Who is your target audience? Well, the list of questions may never end. Moreover, the more questions you can ask and answer, the better is your chance to pick the right solution for your yet-to-come site. Say, if you made up your mind to start a blog, looking for the best WordPress blogging would be your best bet. Yet, things look quite different if you're planning to corner the market in e-Commerce. All in all, no matter your niche, some features are simply must-have for any modern website.
Must-Have Features of the Best WordPress Themes for Your Business
#1 Responsiveness: without a responsive WordPress theme, don't even dream of a modern website. In the modern era, when mobile devices captured the attention of users, chances that anyone will land on your not mobile-friendly website are next to nothing.
#2 Cross-Browser compatibility: again, if your website isn't compatible with all modern browsers, your website misses out a good chunk of customers. So, scroll through the list of the best WordPress themes and make sure all of them are cross-browser compatible.
#3 Modern Design that Strives to Simplicity: even though the variety of web design trends abounds, tend to pick simple, clutter-free designs.
#4 Plugins Compatibility: How do you plan to extend the functionality of a theme without plugins? Fat chance. Make sure the list of the best WordPress themes offers compatibility with the most important plugins. Otherwise, you get zero value investment.
#5 SEO Optimization: having a website that is ranked top in the search engine results is a goal of any business owner. If not SEO optimized, your website has a low chance to become successful.
#6 Customer Support: often, users underestimate such an important thing as customer support. Bad idea. The best WordPress themes come with amicable customer support available to help you around the clock.
The Best WordPress Themes: Which is Your Favorite?
Daunted by the number of information? Well, it may seem like a lot at first but look at the bright side. All you need id a little patience and a good plan. And you'll see that choosing the right solution from the galore of the best WordPress themes is not all that difficult.
Hazel – Clean Minimalist Multi-Purpose WordPress Theme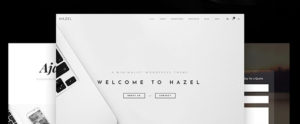 Monstroid2 – Multipurpose Modular Elementor WordPress Theme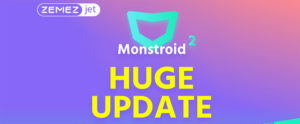 Business Marketing WordPress Theme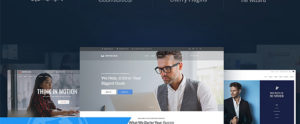 Storycle – Multipurpose News Portal Elementor WordPress Theme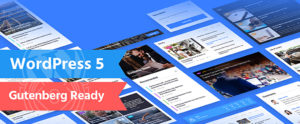 Building Company WP Theme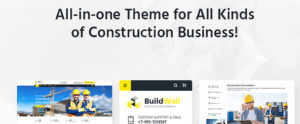 Please follow and like us: