Your home has to tell the story of who you are. Your interior design site should tell of your talent to make people's homes more comfortable and creative. There are tons of interior design websites. But only some of them attract at a glance and make the users return. Let's make clear what core features can make your site stand out from the crowd.
Core Features of Effective Interior Design Website
Alongside basic features any effective website should have, there are many additional specific aspects. They allow website owners and interior designers to build a successful business strategy and present their offers in a forward-looking manner.
Advanced blogging functionality. Interior design gives the character to the building, walls, rooms, etc. A professional and talented designer knows how to arrange pieces. He can share his ideas and knowledge in blog posts. A blog will positively work on your SEO. Besides, people like reading DIY projects, tricks, guides, etc.
Online store options. A modern website without a possibility to sell is ineffective and primitive. Interior design ideas, sketches, patterns, decorations, and other tricks needed for creating a gorgeous design can be sold.
Outstanding galleries and sliders. To help people get ideas for the home design you need impactful visual tools to present your best practices. Using truly noticeable screen-width sliders and well-structured galleries is a must-have for this type of business.
Catchy background effects. It's important what impression your website has. Whether your clients are attracted by your site design at a glance or they abandon it in seconds. An interactive background plays a great role in building the visitors' loyalty. For example, there are many modern websites using Parallax animation.
Legible typography. There is no more irritating than illegible names, texts, typography elements, etc. Don't reinvent the wheel. Use readable, contrasting, and eye-pleasing fonts and colors. Your visitors should have an opportunity to adapt the info on your site on the fly. Otherwise, they will abandon your site in the search for a more comfortable solution.
Working social media buttons. Today many people can't live without such social media platforms as Instagram, Facebook, etc. Your website has to provide them with easy access to different platforms. You can use feeds, share buttons, login possibility and other.
Pixel-perfect images. Quality pictures are tickets to success in the interior design sphere. They are the core tool to attract customers' attention at a glance. For this reason, upload only top-quality, impressive and easy-catching images. They will work on your brand awareness.
Interior design and home decor websites are a great opportunity for customers to get closer to your business. As usual, sites contain visual collections of ready apartment designs, decor elements, exclusive solutions to building a functional yet beautiful home. Make sure that your interior design wp theme is jam-packed with the ability to showcase visual content.
Molder – Interior Design Company HTML Template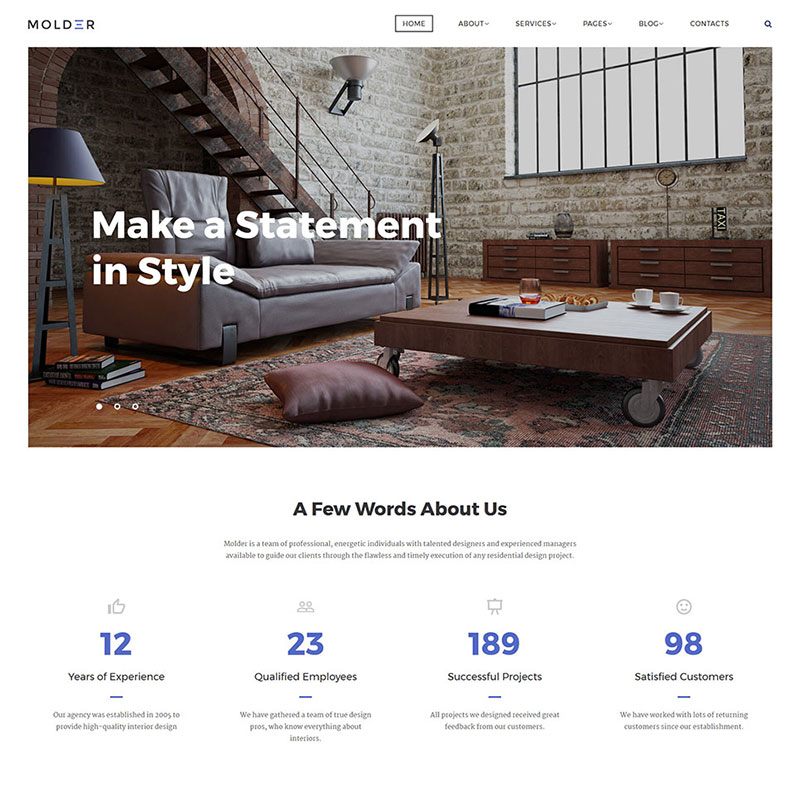 Creator – Design Multipurpose HTML5 Template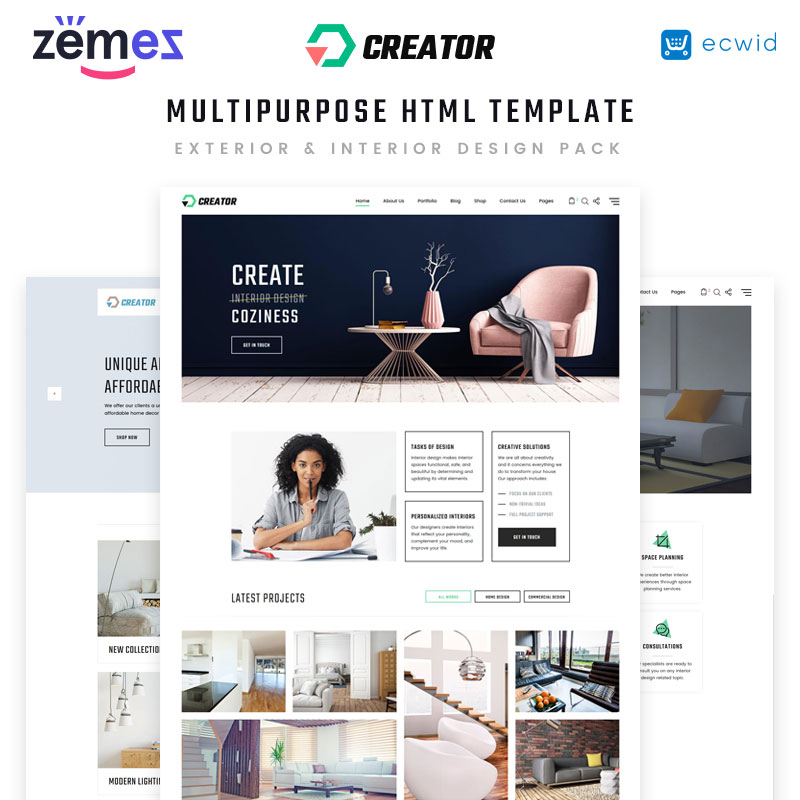 Interior Decor – Interior Design Multipage HTML5 Template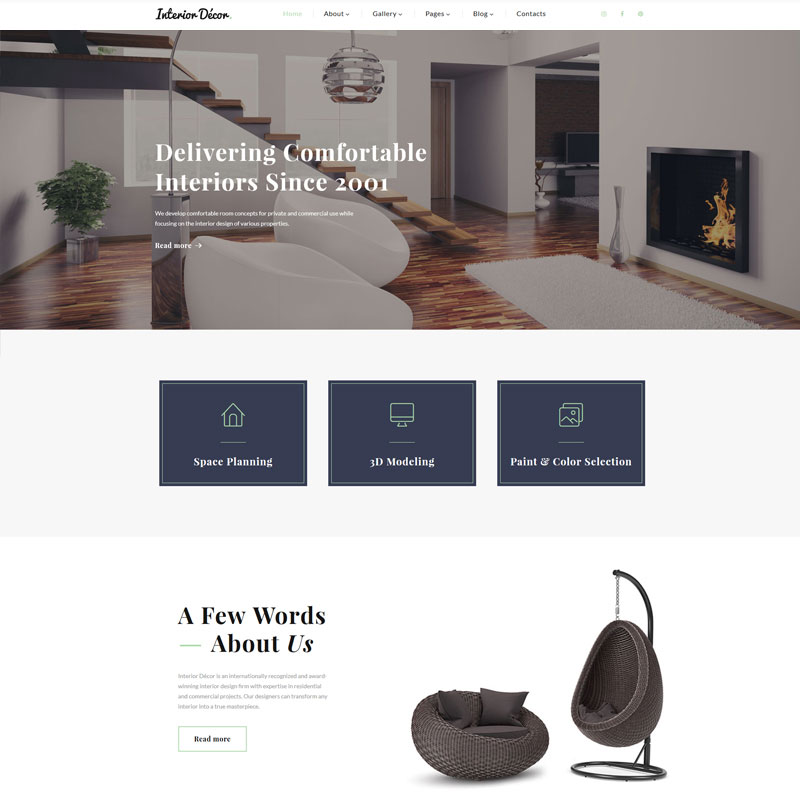 Space Studio – Interior Design Multipage HTML Template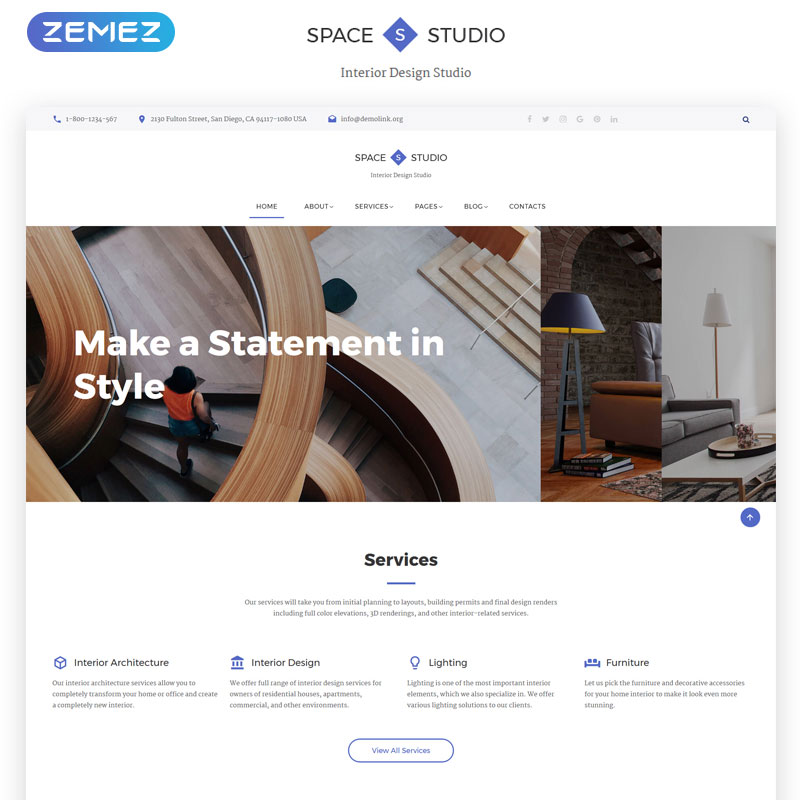 Intercore – Interior Design Ready-to-Use Modern HTML5 Template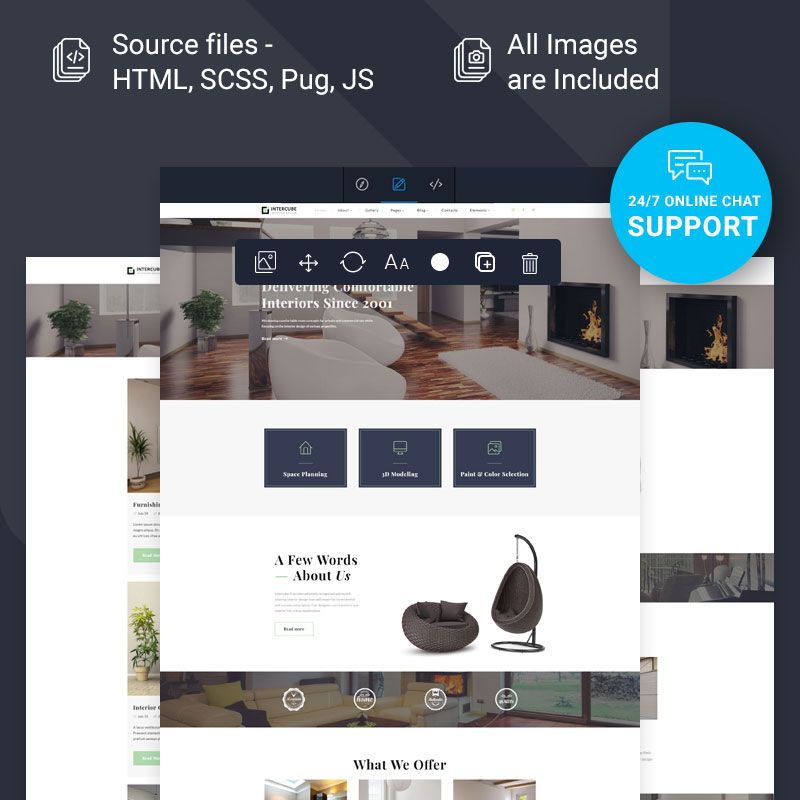 Brave Responsive Multipurpose Website Template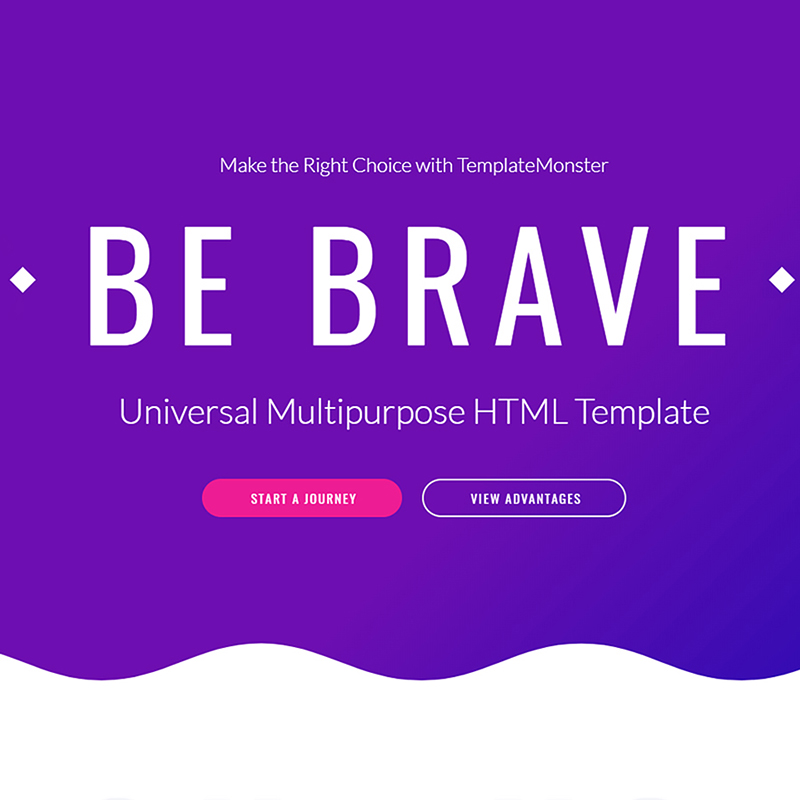 Waves – Business One Page Pack HTML5 Template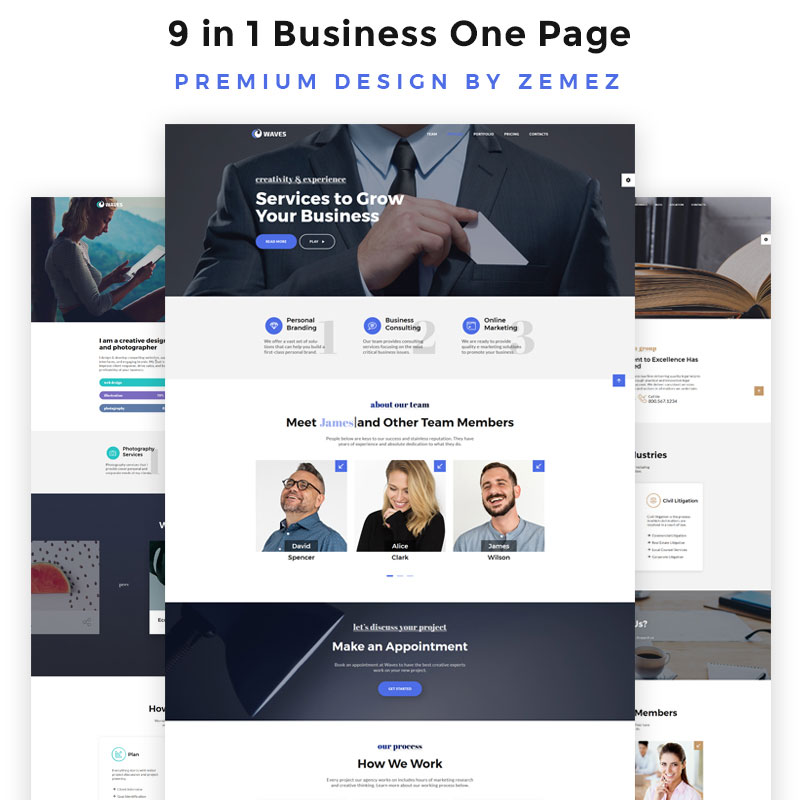 Rehome – Renovation Multipage HTML Template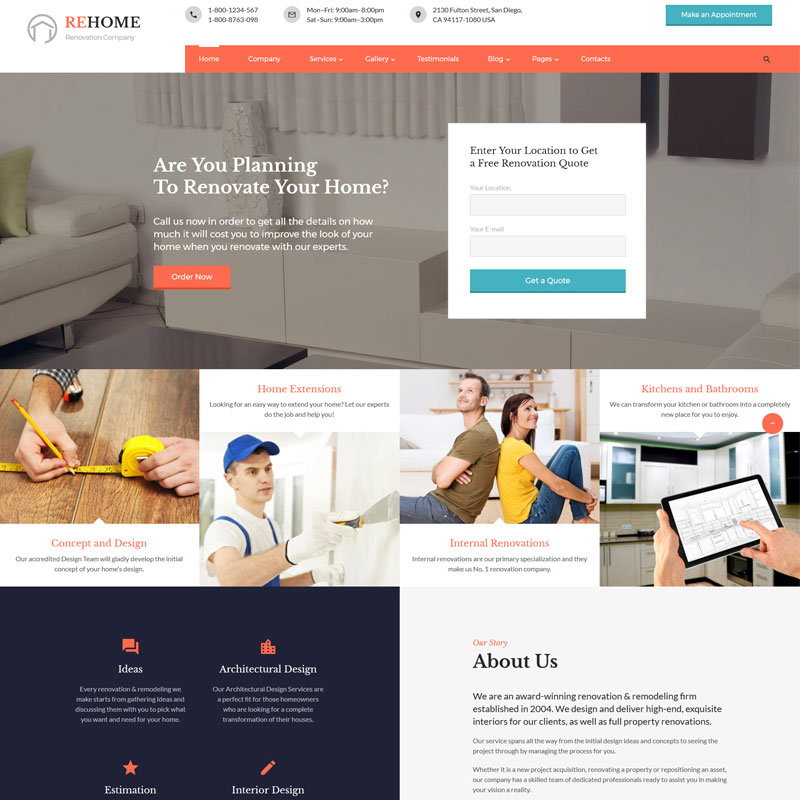 Please follow and like us: