In modern world of technology, the use of license manager has become essential. These license managers control the unauthorized distribution of software products. By using these types of software you can license your own projects or issue licenses. These software have many unique and more advanced features which help to make your life easier and comfortable.
PHPMyLicense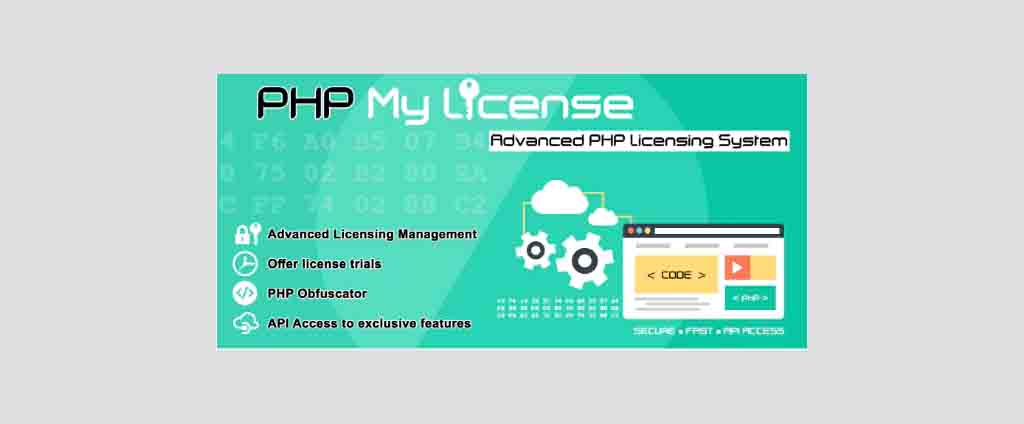 It is an advanced License manager for PHP Scripts with updated engine and new functions. It has updated language support. With the help of this script you can license your own PHP projects, Issue licenses. You can also control these licenses remotely. This script has a PHP obfuscator which helps you to protect your code. It has many advanced features like advanced licensing management, easy to setup, offer license trials, PHP Obfuscator, Responsive, easy to understand code, and many more.
Elite Licenser – Software License Manager for WordPress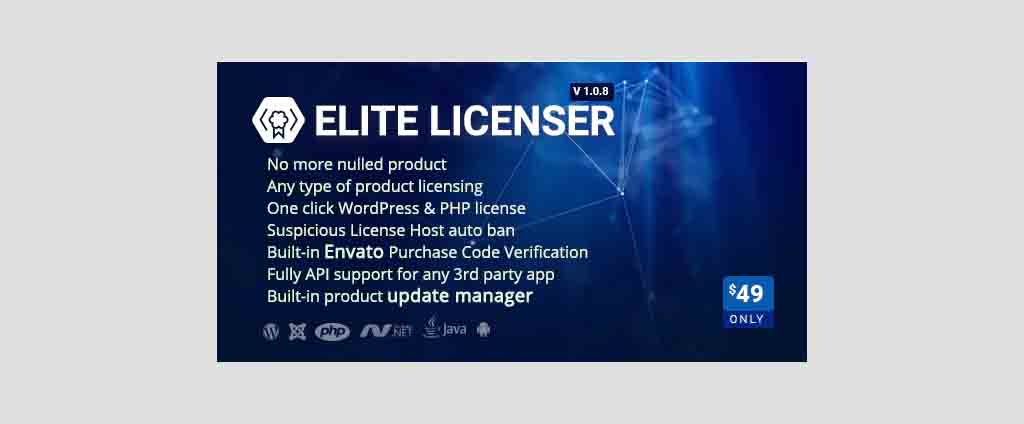 Elite Licenser is WordPress plugin which can be used for licensing of any type of product. You can manage product updates, auto generates license code, built in Envato licensing verification system, full license control with the help of Elite Licenser. It contains complete set of API which helps you to handle it with other applications as well. This one app manages license of all products. It makes the WordPress as a license server. It can license any product with any language (PHP, .Net, Java, Android, etc.). its unique features include No nulled version application anymore, One licensing app for any type of product, automatic product updating, 3rd party app Hook (instant Notification) etc.
WooCommerce Product Licenser – Elite Licenser Pro Addon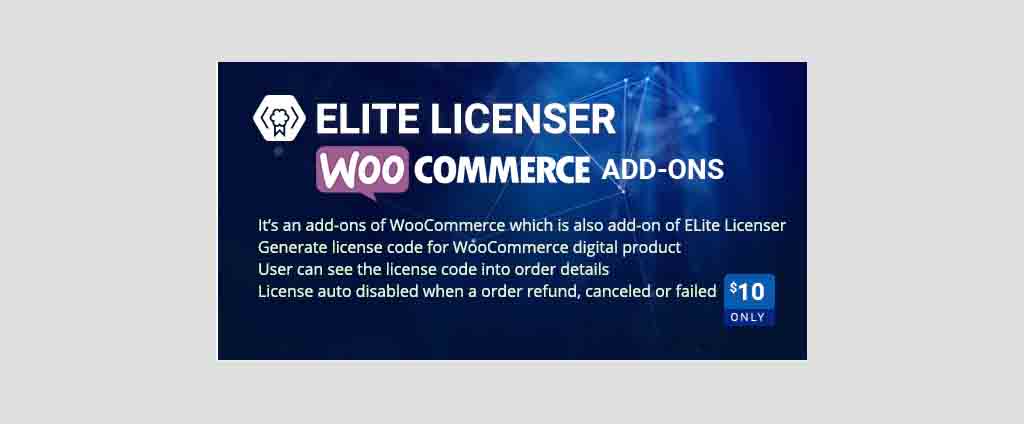 It's an add-on of WooCommerce and as well as of Elite Licenser. It is used to generate license code for WooCommerce digital product. A user can see the license code in the option of order details. It has the functionality to disable the license automatically, when an order is refunded, canceled or failed.
WooCommerce License Manger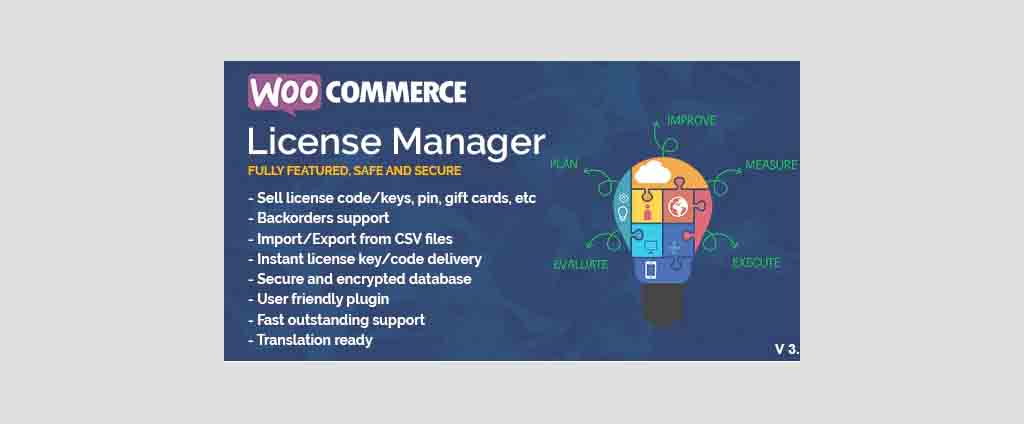 It is a perfect WordPress plugin which enables you to easily sell license keys, pin codes, gift cards. It also helps you to license your digital product with predefined or automatically generate license keys. It comes with new features like added stock synchronization, added the option to automatically change expired license keys status, better back-order support, etc. it has best license delivery plugin. some of this license manager key features are variable product support, image license keys, backorders support, bulk import/export, license keys encryption, custom order status support, product bundles support, license keys generator, software licensing API, Translation Ready, outstanding customer support, feature requests and many more.
Auto PHP Licenser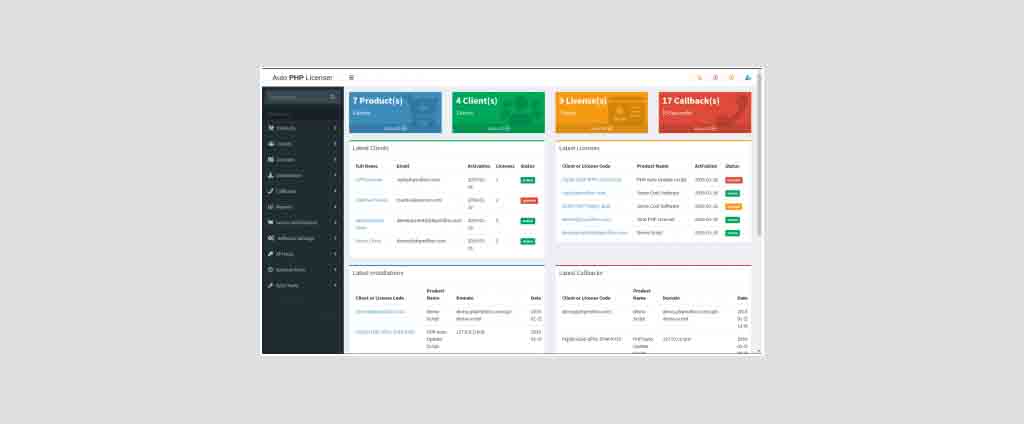 Auto PHP licenser is one of the best and powerful Licenser mangers. It is the number one solution to the developers' problem (pirated and nulled copies of their software). It works with almost all types of PHP Scripts (applications, plugins, templates) which are developed in any PHP framework. Auto PHP Licenser allows developers to implement custom restrictions for each license, limit application features and remotely delete files and database from user's machine. Moreover, it can also block installations to specific domains of IPs. It verifies files with authenticity, check update and support contracts, notify users about expiry licenses. You can get the basic protection just a single call of license verification class and can freely customize every single aspect of PHP license management software simultaneously while reaping the benefits of ultimate protection.
Licenses Manager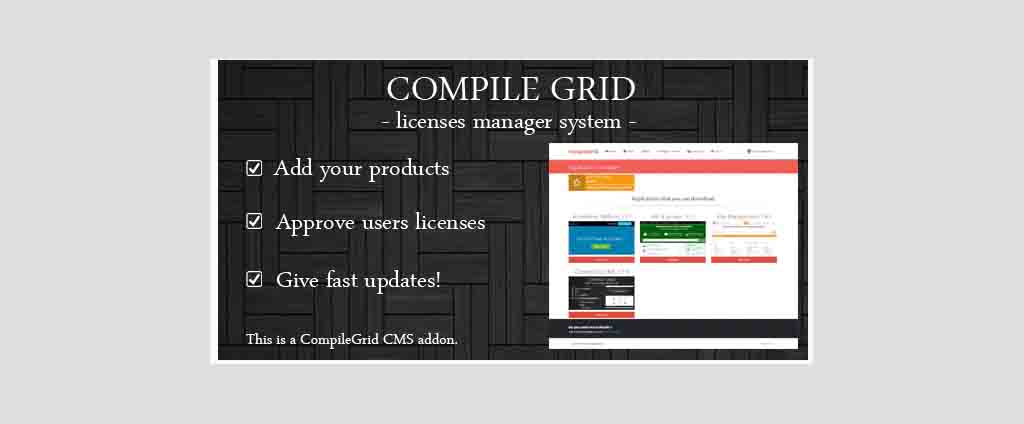 It is an add-on for the CompileGrid CMS. This plugin enables you to manage your applications, and give fast updates only for the users that own a license code. You can add products and approve users' licenses with the help of this License manger.
WordPress Licensing Systam Basic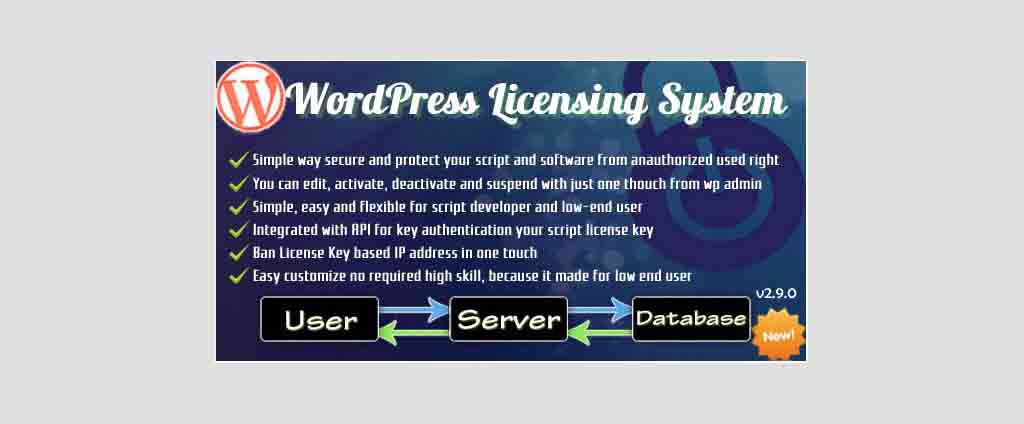 This a is licensing system which is built for WordPress plugin and theme creator or any other project that need to secure and control its most valuables assets. To ensure that the products are only used by those who has the right, you must deploy this in your own products. You can give your customers a right key by integrating the generation system in your billing software. With the help of this software they can protect and trace their script or software over the net. It doesn't require Auth PHP class, so you can deploy the keys on any other platform or scripting language. You can also make sure that it is used only on a single server, by a single user who is authorized to use your product. WP licensing is an amazing system which makes easy to protect your script and software.
LicenseBox – PHP License and Updates Manager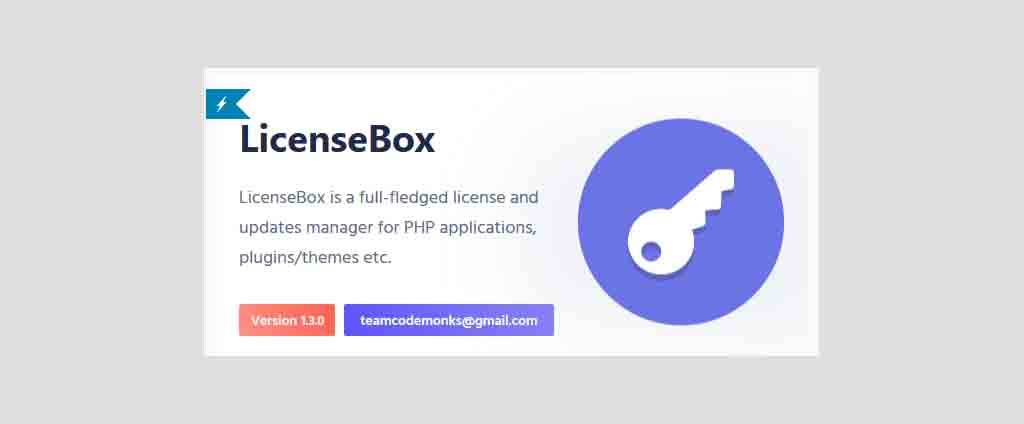 LicenseBox is a complete license and updates manager for PHP applications, plugins/themes etc. it is made up of two parts, the first part includes main script itself that will be installed/hosted on your own server and the second part includes a single .php file that will be included in your PHP application on which you wish to use LicenseBox. It has many unique features like Manage licenses, manage updates, Easy installation, auto domain/IP blacklisting, multi-language support in API, support for Evanto purchase codes, cron job for Envato purchase code reverifications and synching and many more.
Evanto Purchase Verification Plugin For Auto PHP Licensor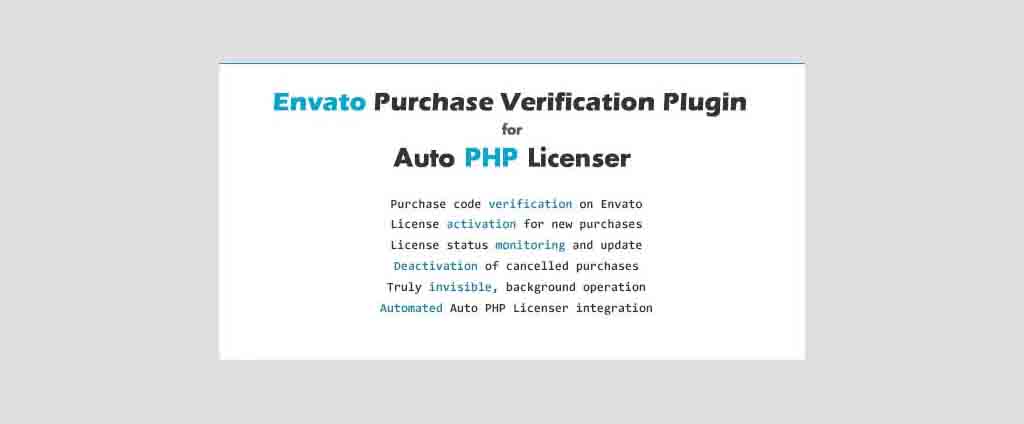 Envato Purchase Verification Plugin for Auto PHP Licensor is powerful and automated solution for licensing for developers who sell their product on Envato. This plugin uses Auto PHP Licenser module, therefor the application does not require any extra code or files. Consequently, your application has all the licensing protections functionalities of PHP license manager script. It has complete Envato Integration. Envato purchase verification plugin has many unique features, some of them are Purchase code verification on Envato, License activation for new purchases, license status monitoring and update, support expiration date monitoring and update and many more.
Software License Activation System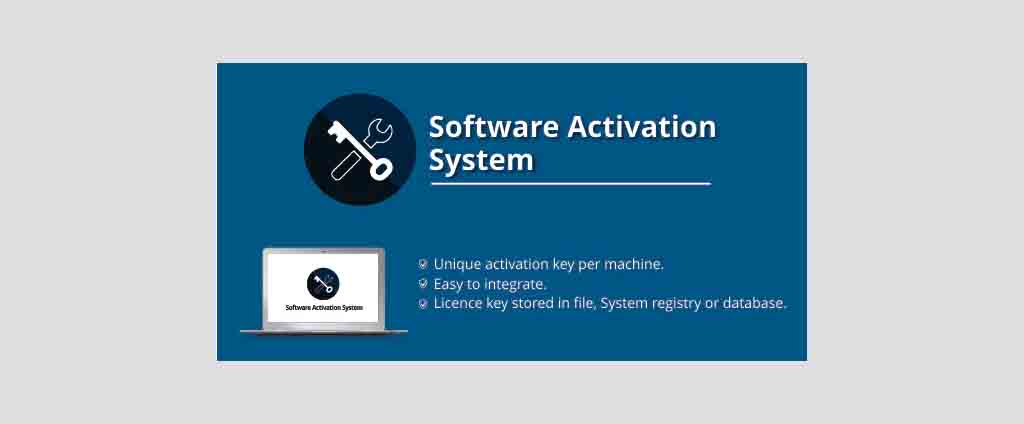 Software license activation system is designed to control the unauthorized distribution of software product. It is developed in VB.Net. the activation process is based on Processor ID which is unique for each system. other system will not get the same activation key. It is very simple to integrate in your existing project as well as to integrate with new project. It uses two different packages to secure the software project. 1. Activation software, 2. Client Software. Its current source code uses LicenseKey.dat file for storing the activation key on client system.
Please follow and like us: