Today we are going to learn about Google forms that's means "How easily you can create a Google form, what type of forms you need to create for your purpose and how you can collect information from the users or customers through the form".
As you know, most effective way to collect information from your customer and user, just ask them and they will help you to gather them. So, in this regard Google Form plays quite an efficient role.
First, you need to open your browser and it works for every platform like Windows, Android or iPhone etc. and just type the URL of Google forms and it is forms.google.com and from there you can choose several templates based on your need or just simply create your own template. For that, you need to click the '+' button named
Then you can simply customize your form by adding different options from your right side. You can add a title and its description for your form, you can simply create a question poll, and you can add images or videos or even add a new section for your form according to your requirement.
You can create checkboxes, radio button, dropdown menu, multiple choices and short answers or paragraphs for your audiences to answer your Questions. You can add time and date or give them an option to upload a file to answer your question.
Basically you can do anything with your form to collect contact information, to register audience members for an upcoming event, to conduct customer surveys, to collect product orders or many more.
I assume that the audiences of my article are quite new to Google Forms. So, I suggest them to use built-in templates for their purposes at first and after getting used to them you should try to create your own template.
Here, we are going to talk about some useful and pre-made template for you and eventually you add or customize them based on your need. And, actually these templates are labeled by some category.
And, under these categories there are several pre-made templates are already designed for you by Google designers.
Like, For Personal category,
For Work category,
Event Feedback
Order Form
Job Application
Time of Request
Work Request
Customer Feedback
And, for Education category,
Blank Quiz
Exit Ticket
Assessment
Worksheet
Course Evaluation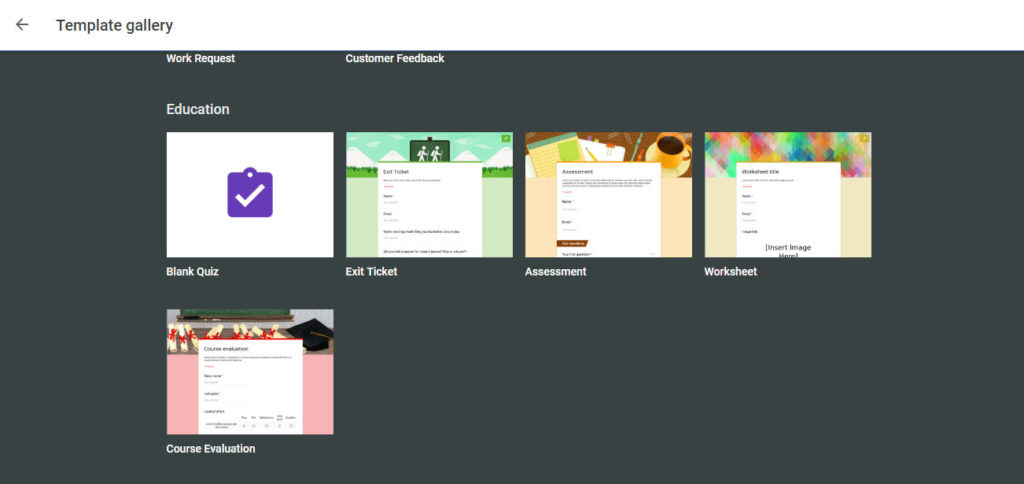 You can choose over them for your purpose to create the form and get and record your response by clicking Responses section of your form and there are some options for you how to get them.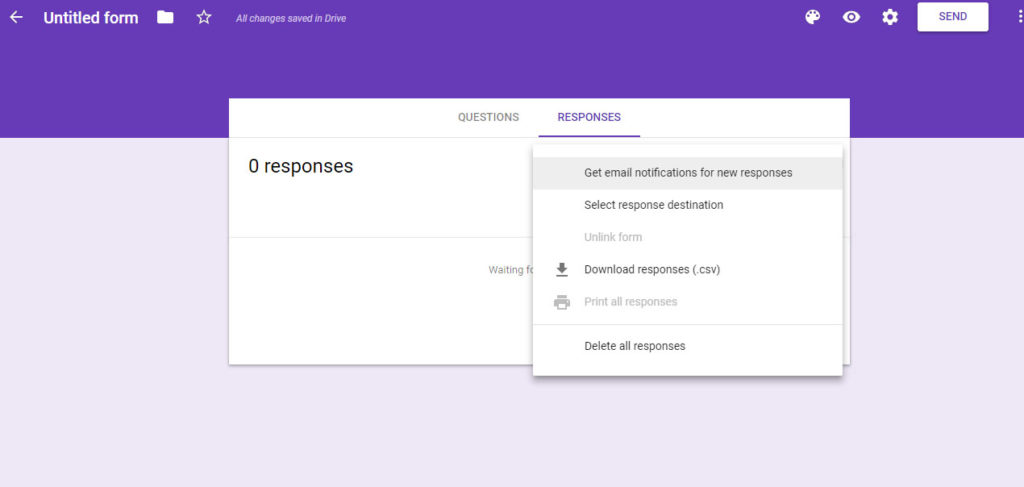 By the way, you can create your similar FORM from your Google Drive and to do this,
Just enter into your Google Drive and in the top left, click New then click More > Google Forms and thus the way you can create your form from Google sheets.
Last but not least, you can use Google form add-on and many other add-ons which can concurrently work with Google Forms and there are several add-ons available for fulfilling you purpose. I'll be back soon with this topic for you. So, readers keep patience and stay with me!
Please follow and like us: