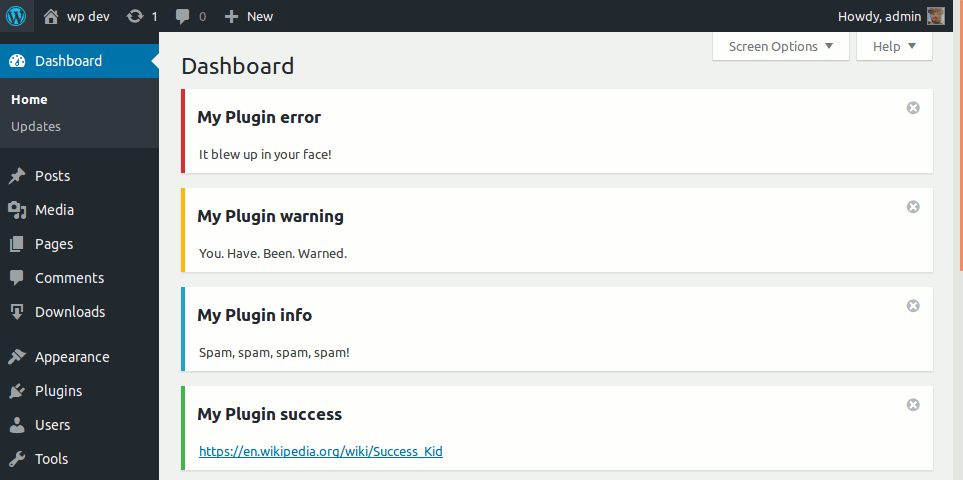 The WordPress admin notices can be very annoying. We will introduce easy method to get rid of them once and for all.
WordPress is a flexible CMS. You can add or remove features to it by installing or removing plugins. There are thousands upon thousands of plugins that can add different functionality to your website. The Disable Admin Notices Individually plugin can take care of annoying notices in the WordPress Dashboard.
All of us are tired of the notices displaying on the homepage of the WordPress Dashboard, with the help of this plugin, you can turn off notices forever and individually! This works for notices from plugins and WordPress itself.
This plugin adds a "Hide notification forever" underneath each notice in the Dashboard. By clicking on this link, you will never see the notification ever again. You can use this method to only disable the annoying notices that keep popping up on the homepage and let WordPress keep displaying the important notices like updates.
Besides, in the configurations, you can set the plugin to completely disable all notices site-wide. In this case, the plugin removes WordPress admin notices and keeps the important update notices.
DOWNLOAD
Please follow and like us: