Niche based electronics theme that goes through all type of ecommerce theme. This theme has attractive looking that people can't deny the beauty of it.A perfect combination to make your website stand out from the crowd.
Price

 

 $ 59

What I loved about this theme:

 

· The design of electro theme is perfectly designed to easily navigate and the font size of text is chosen to be read easily.

 

Features:

 

· The design is well suited for Electronics Store, vendor based marketplaces, affiliate websites. This theme is built and comes bundled with most of the advanced features available in most popular eCommerce websites like amazon, flipkart, walmart, alibaba, aliexpress etc

Support:

 

For better response and management of support requests, their support team is available 24/7 via email and phone call.

Other features:

 

·  Support multi vendor

· Advanced Live Search

·  Youtube like Page loader

· Advanced Vertical Menu

·Megamenu Dropdown

· Products Carousel

· Products Cards Carousel

 

Overall: 4.6/5

 

This theme is a must for those who want to make an online marketplace or affiliate website. On top of that the theme allows you to add other functionalities or custom plugins.
 Electro is now compatible with Elementor. Try this documentation on all the Elementor widgets that are added :
Elementor Elements
Customer comments: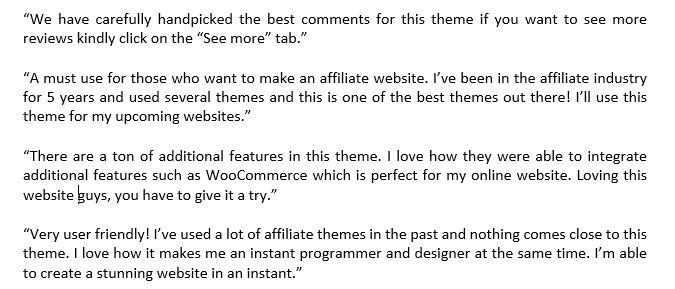 Electro Documentation:
Welcome
 Installation Electro Electronics Store:
Please follow and like us: