Step 1: First open your browser and type -> www.canva.com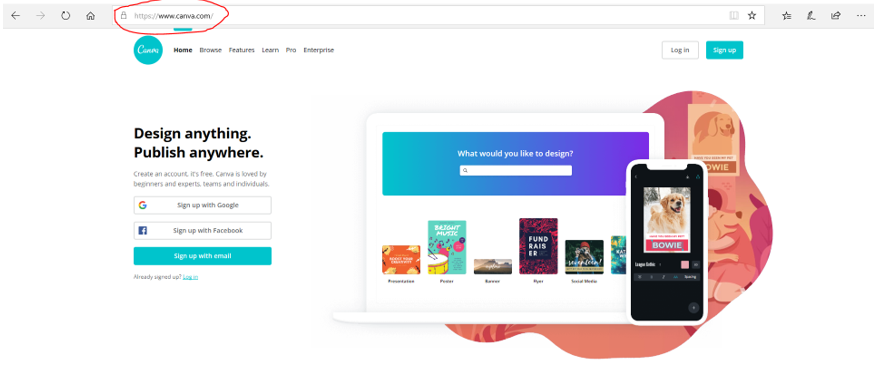 Step2: Click on Sign up.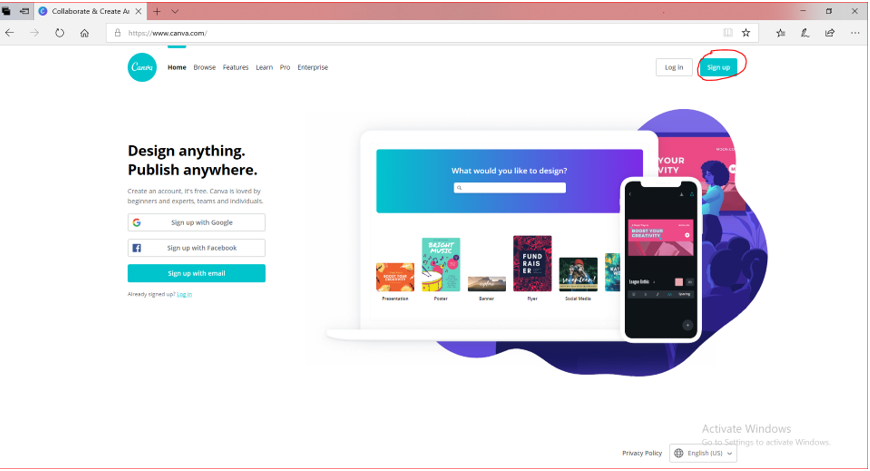 Step 3: Then you can sign up with your google account or facebook account.
Step 4: After signing up, you will find this page.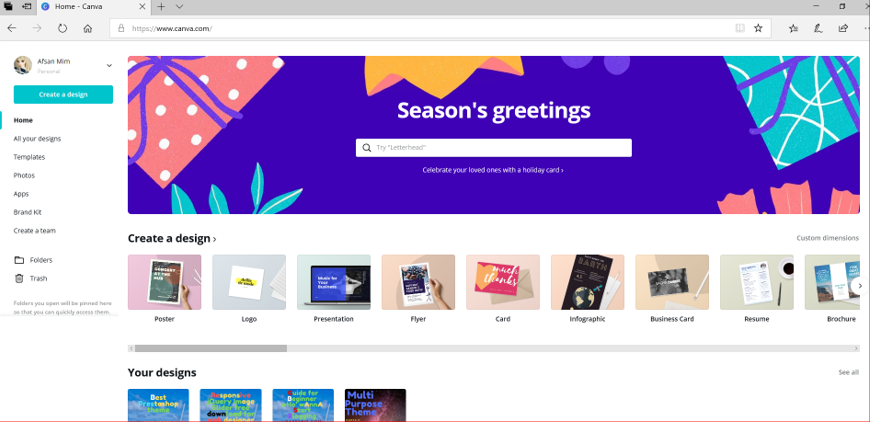 Step 5: Then, Click on Create design.
Step 6: A search box will open. There, type Pinterest Graphic and click that.
Step 7: After that, you will be sent to a new page like this: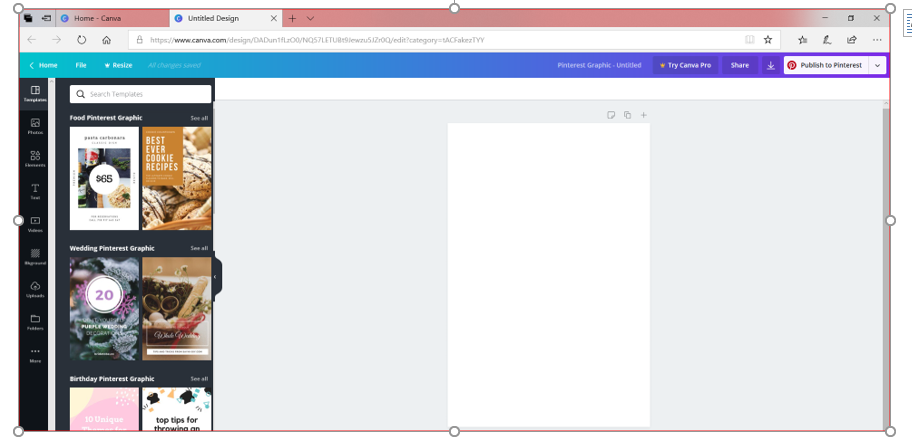 Here, you can find some templates. You can also upload new picture if you want. Thus you can create Pinterest image using canva.To start design, you can just click on the templates.Beside it, you will see some templates.Just choose one and drag it  to the white blank spot.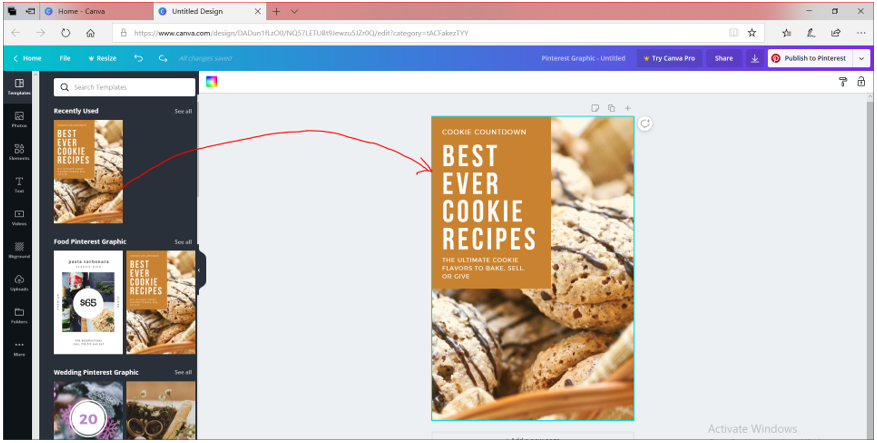 Then you can edit the text inside.Here you can edit the text style. Simply click the Text Icon.If you want to upload and design any of your own pictures, Click uploads.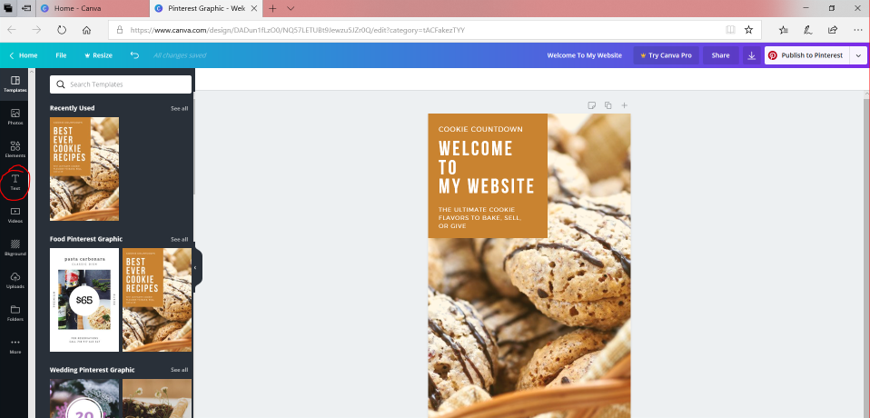 From here you can choose picture from your pc, upload them and then design.After you design is finished, you can download the picture by clicking the down arrow button.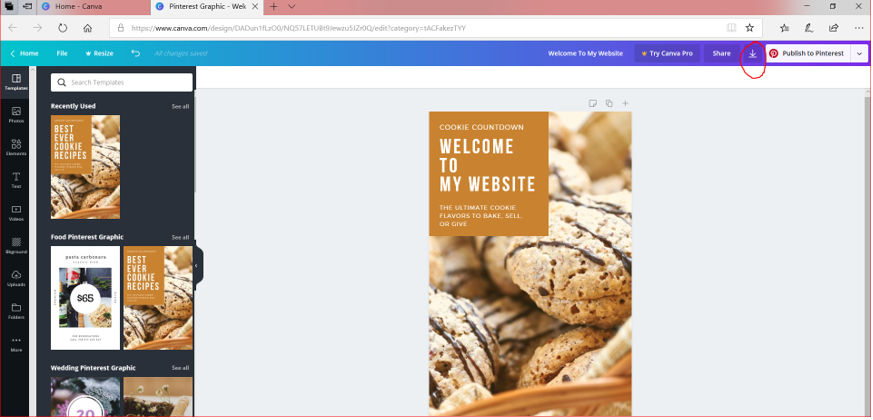 So, this is the way to create Pinterest Image on Canva.
Please follow and like us: