Can you clearly tell why you use Facebook?
Need a professional?Or just to stay connected with friends and family?
No matter why you use Facebook, anyone who looks at your Facebook posts and engagements will be able to create an idea about you. Your choices, your attachments, your thoughts and so on. Facebook is constantly adding professional features to increase their popularity, so that LinkedIn's peripherals are full-fledged on Facebook. And that's it. Facebook is now used more for personal reasons, than for professional needs. The group started to become a Facebook page, everything is now being run for professional reasons. Facebook is being run around a lot of business. Which we also call F-Commerce. Ecommerce CMS, like Shopify, has also developed their system for Facebook. And as it is, that means the demand for Facebook marketing will increase day by day. The opportunity will be to develop your career by utilizing the Facebook platform. It could be to use Facebook marketing skills as an independent, or for your own organization.
So for those of us who are using Facebook for professional needs or want to do it in the future, we need to know how the Facebook algorithm works. What kind of content should we create. And if these badgers do not have enough knowledge, it will never be possible to generate sufficient returns from Facebook marketing.
From a business point of view, the general formula of any business is very much like "The more products the product can reach, the more cells can be generated."
So our first goal of Facebook marketing will be how to reach more people. What kind of content will make reach more. Engagement is dependent on Facebook's algorithm. If you comment on my content then my friends' news-feed will also show my content. In this way, as much as the engagement can be generated, the visibility will increase. The higher the visibility, the more likely the cell is to grow.
To understand Facebook marketing, you must first understand how the Facebook algorithm works.
Facebook's algorithm is called Edge Rank. This algorithm basically works on three things. Affinity, Weight and Time Decay.
Affinity: This is basically your post's Engagement Behavior. What is the amount of engagement in your post? Who does, who doesn't. How many share and how many do not share. How do those who are engraved? Like, share, comment? Based on these data, the number of news feeds your post will be depends on.
Weight / Type of Content: This is basically the type of your post. What kind of content are you creating or sharing? Text, picture, video? Facebook treats one type of post one by one. For example, in the current video and pictures there are more shows in the news-feed. When visiting from mobile again, the video is more show.
Time Decay: This basically depends on how old your post is. Facebook is currently showing the most recent posts on the News Feed. So the older your post gets, the richer you are. But if you get regular engagement, Rich will grow.
Now, you have to put a beep in your head, the more engagement you have in your post, the more your page value will increase. Similarly, the lower your engagement rate, the lower your page value will be. Suppose you have 10k followers on your page and no one engages in any of your posts. Accordingly the Edge Rank algorithm will have the negative marking of your page. The reach of your new posts will continue to decrease. So it is more important how many percent of your fan fans are engaged than how many fans you have. The more the fan engages, the higher your page value will be.
You can follow this proof method to increase the engagement.
At present, the following content is more and more shows in the news-feed
Video,GIF,Image,Text with Color Background (Facebook Feature),Text content.
At present, the group posts more shows on news feed than fan pages.
Again, when you try to generate engagement, your first goal as a marketer is to generate comments and shares. Then like and react. Then click Post. If you can generate this way you can expect the most Rich.
Remember, your Facebook marketing campaign can identify whether or not it is working by analyzing how many leads are generated / how many phones / emails / messages you are receiving.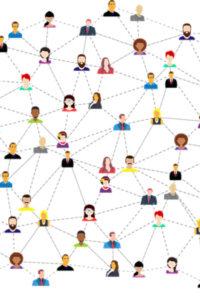 Please follow and like us: