Supply chain industry has a high rate of competition. Therefore, to increase customer satisfaction, management is increasing the use of appropriate technology. In addition, with the use of proper tools, they increase profitability, efficiency and productivity.
Below are ways to improve supply chain technology.
Supply Chain Simplification
In general, a very complex supply chain is inefficient, costly and prone to errors. It is wise to make the processes simpler. In order to make the supply chain better, the management must optimize their system to make it less prone to risks related to shipping and receiving. There are optimization tools available that will fit your business model.
Customer Communication Enhancement
Communication enhancement comes with consistency, predictability and visibility. This improvement significantly enhances company-customer communication. With proper tools, you will get immediate access to all the real-time information, such as parts order tracking, location map, location of specific parts that are available worldwide, customer location, and tracking field tech support personnel.
Visibility Across Supply Chain
The use of technologies such as RFID, cloud-based computerized shipping, and tracking simplifies your supply chain processes and reduces risks of having minor and major errors within the system. Nowadays, there are applications available that can help you digitally manage customer information, inventory data, shipping, receiving, and tracking information. In addition, digital invoices are available in some tools.
Real-time Data
In order to efficiently service your customers, your company will need a real-time inventory data that is accurate and actionable at the same time. This will cut your costs and make actions faster. In this aspect, RFID chips, barcodes, and scanners are very important. By placing RFID on every product, the company can easily track their goods and monitor their inventory level.
The use of technology can cut the cost of operation and increase productivity, efficiency and profitability. The essence is to find the best tool for your business model. To maximize your resources, simplify and understand your whole process before getting tech-based tools.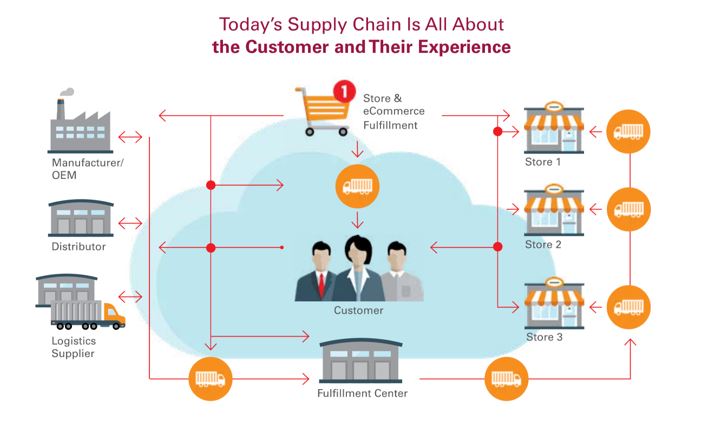 Please follow and like us: