No matter what profession you are in, digital marketing courses are important to you. And if you work or do business online, this course is a must for you. Currently almost all types of courses can be done online. And among them there is digital marketing.
You must be aware of the 5 benefits of learning digital marketing. A large part of the business business is now digitally controlled. Therefore, there is a huge demand for skilled people in this sector. If you also want to build a career in digital marketing, you must have  some courses.
There are 2 types of free and premium courses offered online. If you do not have complete knowledge of digital marketing, then the task of knowing is to take free courses. As a result, your confidence will increase. In addition, you can easily learn later by attending a premium course.
With the above in mind, today we have come up with 5 digital marketing courses that can be done for free. You can complete all the courses offered here for free. Courses will multiply your digital marketing skills. To become a digital marketer you need to acquire some special skills that you can learn from these courses.
Google Digital Garage:

It's hard to find people who haven't heard Google's name. However, the name of Google's digital garage may be the first to hear today. The journey to Google Digital Garage began in the 2015. It's a free training service. So far 4 lakh people have taken free training from them. Then why would you skip!
Google has 25 courses in digital garages, including digital marketing. And these 25 courses are completely free. By doing a fundamentals course on their digital marketing, you will receive a free certificate. If you do these Google courses, you will know everything.
1.Basic knowledge of digital marketing.
2.Ways to do business online.
3.Way to get more customers.
4.The right way to advertise online.
5.How to expand your business to other countries.
6.Customers' needs and methods of creating business content.
7.Machine learning, coding, and more.
Skillshare Digital Marketing:

Skillshare is a popular online course website. There are 5 courses on their website only on digital marketing. All courses can be done for free. Each course is a video-based online course. Learn about whatever is in their course.
1.Social Media Marketing.
2.Marketing Tips and Tricks
3.Creating Marketing Content
4.Google Ads.
5.Email Marketing.
6.Lead generation.
7.Online Marketing Strategy.
8.Website and blogging promotion.
9.Video Marketing.
10.Search engine optimization.
Hubspot Digital Marketing

Hubspot was founded in 2006. It's a software company. But even then, they are offering online courses. Justin Champon is taking this digital marketing course online. Justin Champagne has 6 years of experience in the digital marketing world.
So, it goes without saying that what a great blessing this course is for you. The entire course can be done for free. The course is a video based course. What you will learn by doing this course.
1.Content Marketing.
2.Strategy for content creation.
3.Creating Content Ideas.
4.Strategy for Creating Blog Content
5.Video Marketing.
6.Promote content.
After completing this course successfully, you will be given 1 hours of exams. At the end of the exam, you will receive a certificate.
Hubpost digital marketing course

Hootsuite Digital Marketing

This 6 hour course is for those who are new to the digital marketing world. The course is divided into 6 parts. You will not receive any certificate if you take this course. However, if they have an optional course, they will provide you with a certificate. But for this optional course, you have to pay.
Whatever the free course is, enough to fill your digital marketing knowledge. This course will teach you everything you need to know.
1.Introduction to Social Media Marketing.
2.Social media profiles optimized.
3.Different techniques of social media.
4.The basis of content marketing.
5.Social advertising.
6.Link to the course.
E Marketing Institute

The digital marketing course at E Marketing Institute is a little different. This course is basically for those who like to watch video tutorials. This course will provide you with an e-book. The number of pages in the eBook is 155. After reading the e-book, they will have to take a test on their website There will be 50 questions in the exam.
If you get 50% marks in the exam, you will be passed and given a certificate. Exam questions are very simple. However, the test must be given patiently.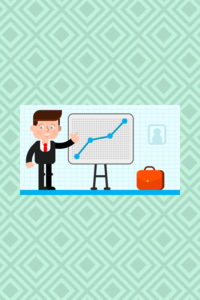 Please follow and like us: