If your desire is a website theme that would be suitable for a food & drink shop, then you are in the right place, this blog offers you the best themes for your food & drink stores, from one of the top rated providers of e-commerce content management systems – Magento. The themes enlisted below are flexible, easy-to-use, easy-to-customize, and responsive. Market your culinary arts and skills to a vast network of customers via the web services provided by the best themes in the business.
Deliatte – Food Delivery & Takeaway Magento 2 Theme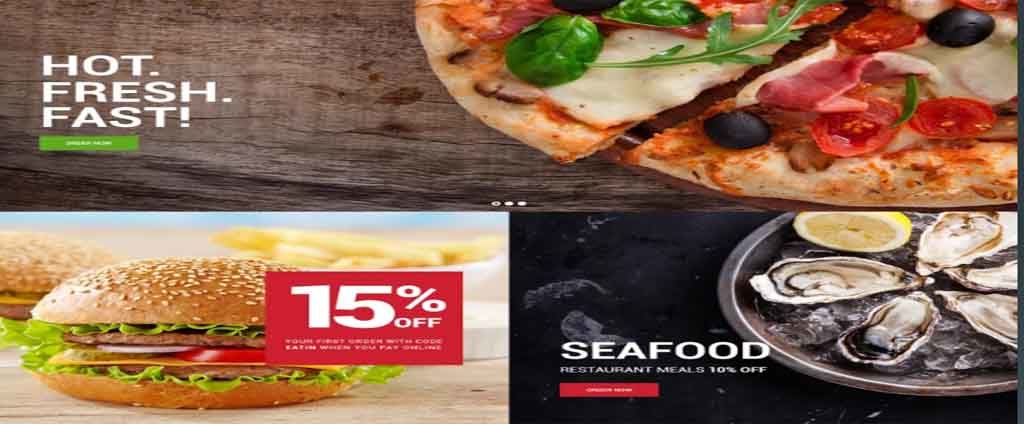 Get an opportunity to use email digital marketing strategy to get your customers coming back to your website by effectively using the newsletter pop ups this theme offers you. Ease your customers the stress of having to go through every item in a category in search of a particular product, include a search functionality to your website by choosing Deliatte for its development. Deliatte gives your customer an overall user friendly experience when they visit your website, it also includes sorting options for ease up finding a particular product.
DOWNLOAD
Spiceli Magento Theme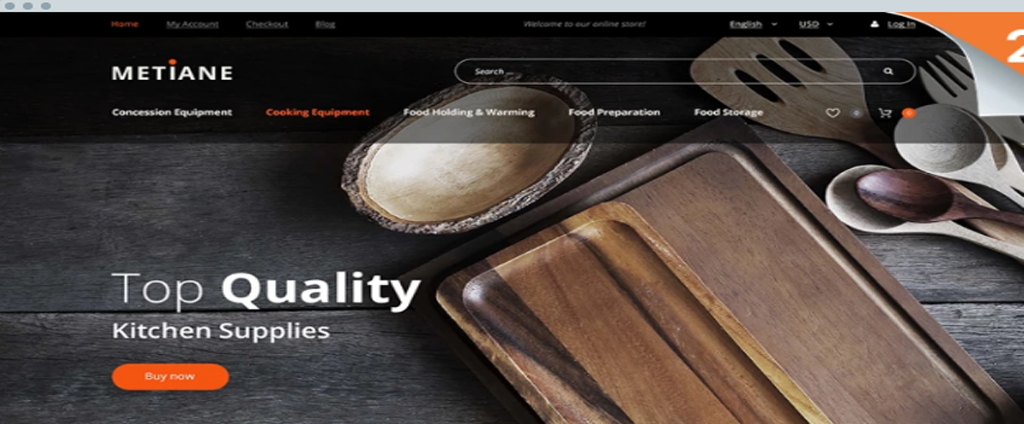 Feature your best culinary arts on the homepage of your website, get 100% responsiveness in design with Spiceli. Influence your buyers to make more purchases by featuring products related to what they viewed on every product page. With Spiceli, language is no barrier, it supports multiple languages. Spiceli is most suitable for sale of spices.
DOWNLOAD
Wine Responsive Magento Theme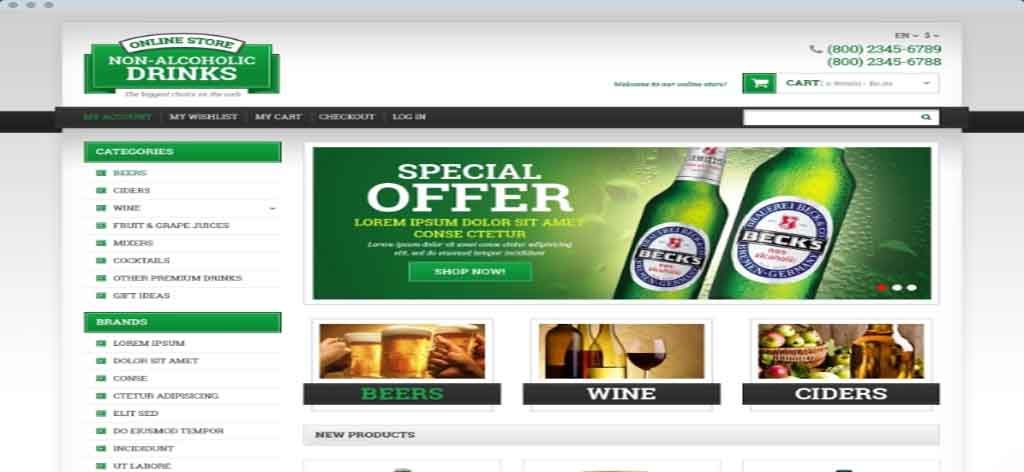 This theme is a responsive Magento template. It is SEO friendly. Wine theme is most suitable for the sales of wines and breweries. Connect with your customers, and give them optimal support on the go, with the online chatting functionality this theme offers. It also allows you to fully customize your website to optimally suit your business needs.
DOWNLOAD
Recuidi – Healthy Food Store Magento Theme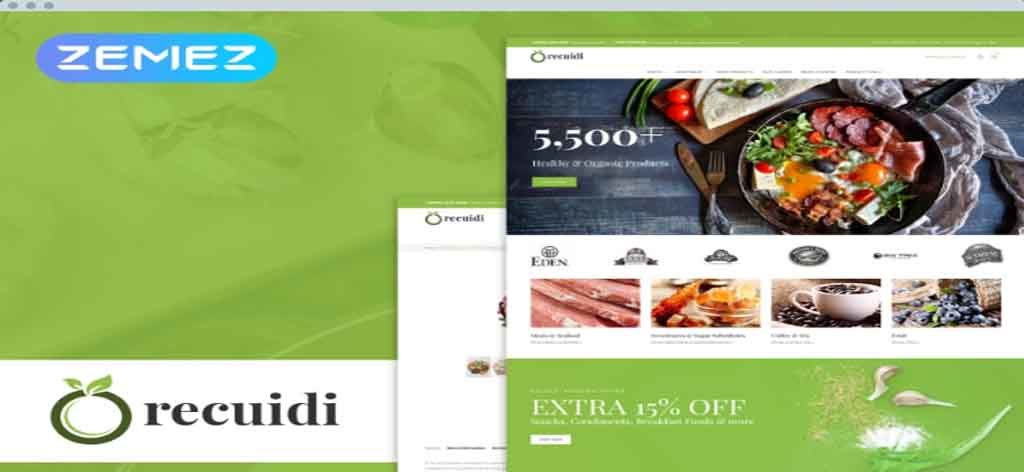 If you develop your website with this theme, your site will adapt automatically to any gadget and device users open your site with. This theme has a blog integrated to enable post useful feeds and tips to enlighten and engage your users as well. It also has social options to help your customers connect with you on social media, it could also help you get more customers. Help your customers locate your offline shop by including your location and directions via a google map on your contact page.
DOWNLOAD
Organica – Organic Food Magento Theme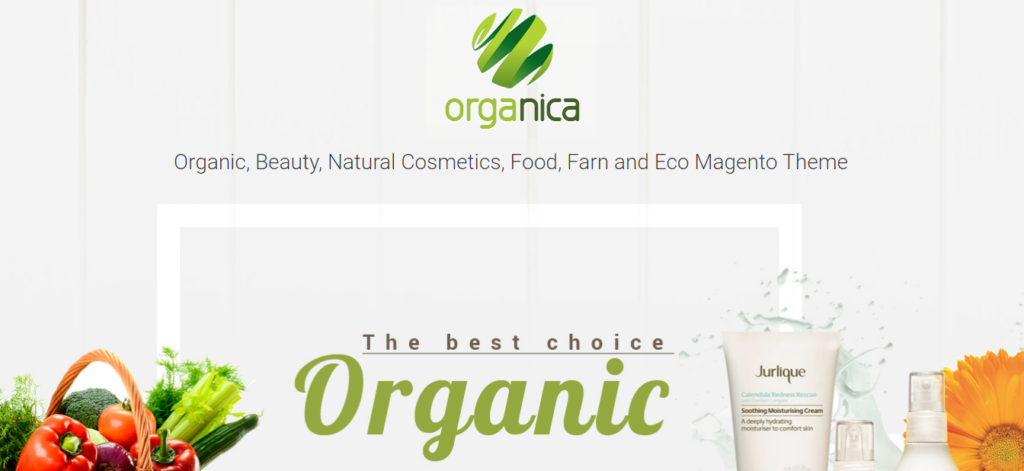 This theme is ideal for developing a store for sales of organic foods, and extensively other organic products. The design is ultra-modern and responsive. Organica offers you a neat layout for proper structuring of your website. It has google map functionality integrated onto your contact page, with which you can use to help your customers locate your offline shop. It also integrates a blog, for you to post feeds and culinary tips.
DOWNLOAD
Beverage Shop – Magento Responsive Template
This template is especially suited for wine, breweries, food and drinks store. It allows you customize your website to perfectly suit your taste and needs. It presents your products and contents in a very nice way with a neat and professional layout and outlook. Wine Shop theme also supports multiple language, and helps you optimally with a SEO friendly design.
DOWNLOAD
Meal House – Responsive Magento 2 Theme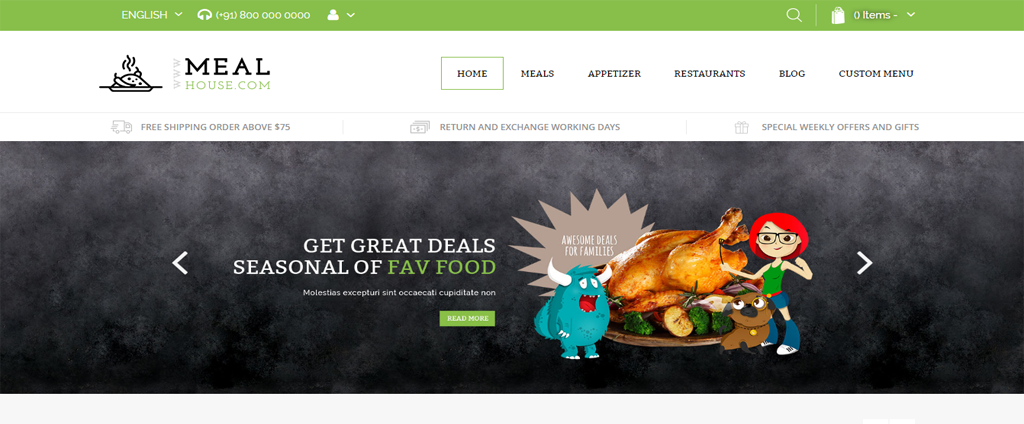 It is most suited for the design of groceries, foods, drinks, and bakery shops. It has a beautiful outlook with an ultra modern design. It also allows you maximum customization of every webpage your website features. It has a remarkable loading speed, hence it is also SEO friendly with most search engines.
DOWNLOAD
Mutle – Responsive Magento 2 Restaurant Theme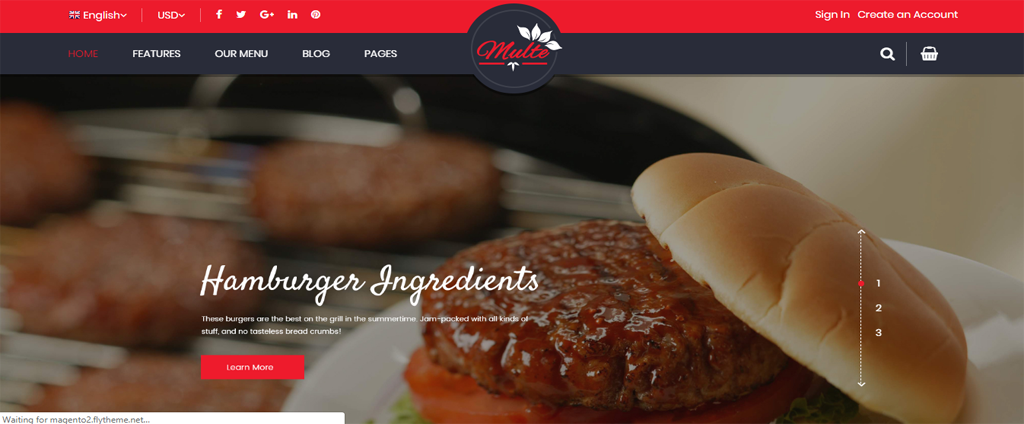 This theme is mostly suitable for restaurants, food and beverages shops. This theme presents your products in a most appealing way, it is based on an ultra modern design. Development of your website does not require prior coding skills.
DOWNLOAD
Free Food and Restaurant Themes
Bakerop – Free Modern Magento Theme For Food
Ves Bakerop offers you an appealing and appetizing design. It displays your products in a clean layout and in a casual way. It is suitable for cafés, restaurants, and bakery stores, also for fast foods and supermarkets. It is also a responsive theme.
DOWNLOAD
Please follow and like us: