Do you wish to take your furniture store online? Are you in search of a theme that will be suitable for your furniture store? Then, we have got you covered. In this blog post, we enlisted some of the best Magento themes that are most suited for the development of an online furniture store.
These themes are flexible, responsive, well documented, easy to use, and easy to customize. Peruse through, compare alternatives, and choose a theme that is most patterned to meet your desires and business needs.
Reflego – Furniture & Home Décor Magento Theme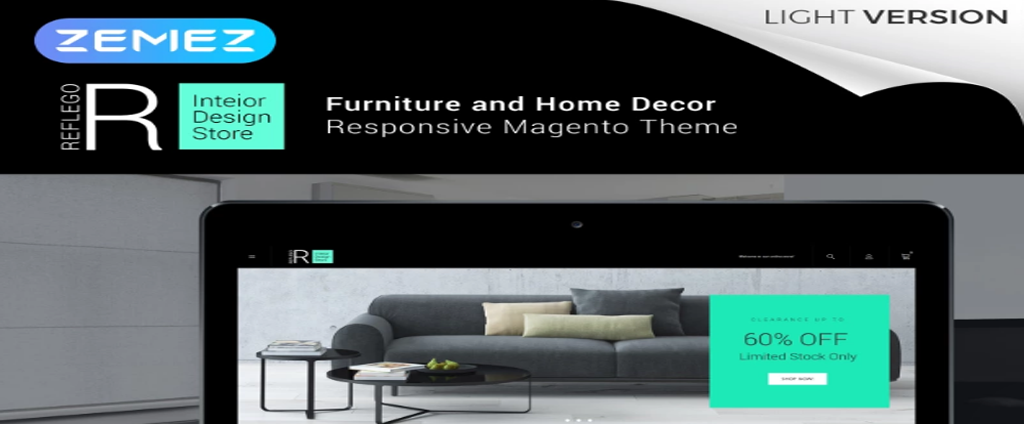 Reflego is a responsive Magento theme most suited for furniture and home décor stores. It has a blog integrated to enable you engage your audience, and it is also helpful in providing even higher SEO rankings on search engines. This theme offers your site visitors an optimal user experience, it has a sorting functionality to enable users filter products based on price, categories and other features. It also integrates social media options for you to connect with your current and prospective customers.
DOWNLOAD
Shop4U – Furniture Responsive Magento Theme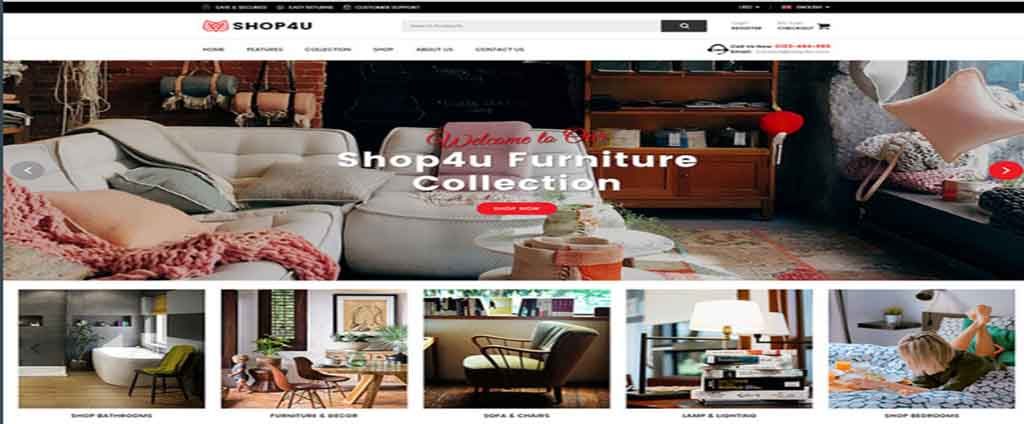 Get a luxurious look and feel with this theme built based on a modern style, Shop4U is a responsive Magento theme. It focuses especially on the customer experience and usability of the website for increased shopping convenience and speed. It has a clear layout.
DOWNLOAD
Magetique – Magento Furniture Theme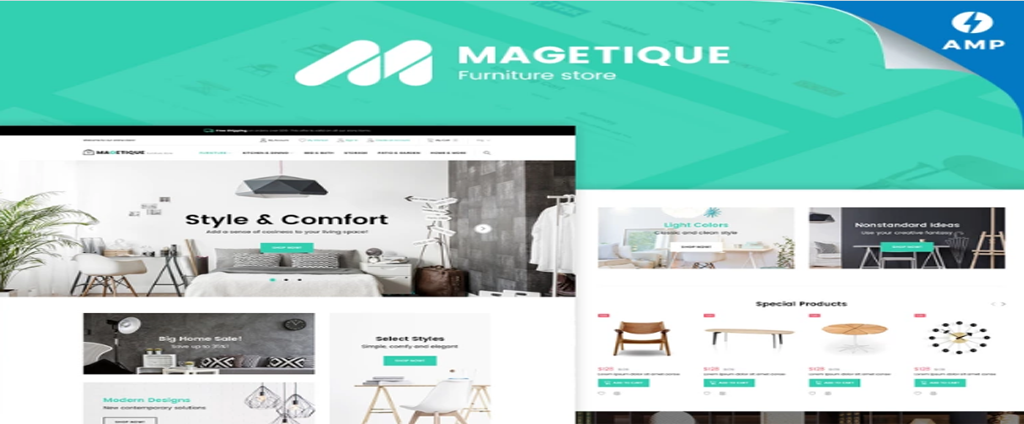 This Magento theme is fully responsive, adapting to every device screen on which your website is navigated. It features a sleek and majestic design. It allows you customize the outlook of your website by providing a range of theme skins to choose from. Are you conversant with email marketing? If you are, then the newsletter pop up functionality this theme offers you, should rather prove really useful.
DOWNLOAD
Space – Interior Architecture Furniture Magento 2 Theme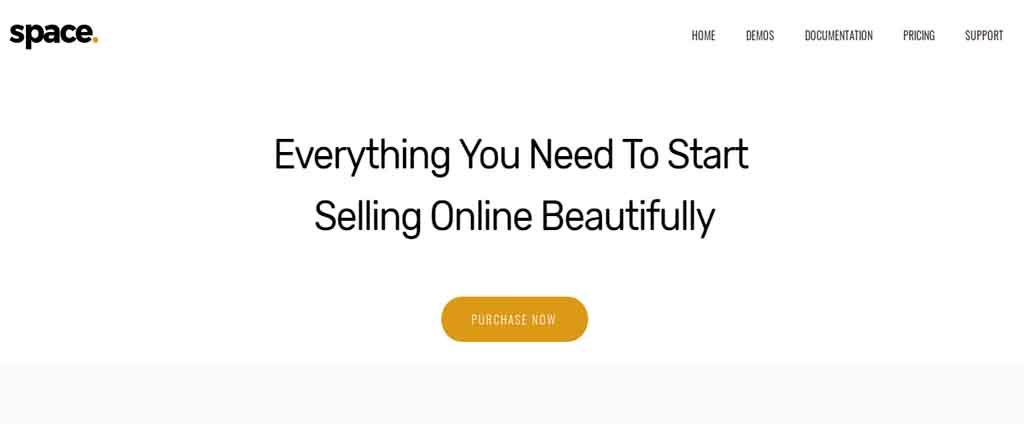 This Magento theme is responsive, and offers a clean and professional layout and outlook. It is suitable for furniture stores, interior décor stores, architects and photographers. It has a social login option to enable you build a connection with your prospective and current customers on social media. And a newsletter pop up, for email marketing.
DOWNLOAD
SM Toronto – Premium Responsive Magento Theme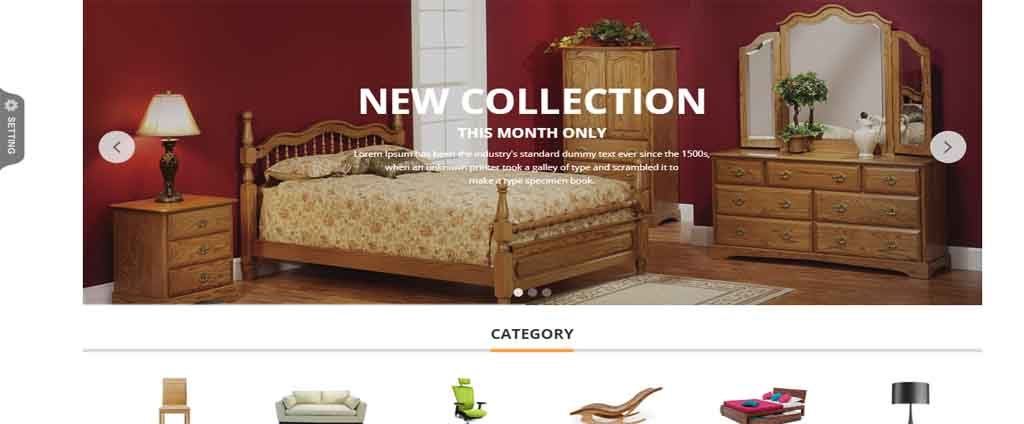 This theme offers you a clean and modern design. It has a powerful admin area for you to fully customize your website optimally to suit your taste. It has 2 theme options for you to choose from. SM Toronto theme is also responsive. It also cross-browser support.
DOWNLOAD
Furnitu – Interior & Furniture Responsive Magento Theme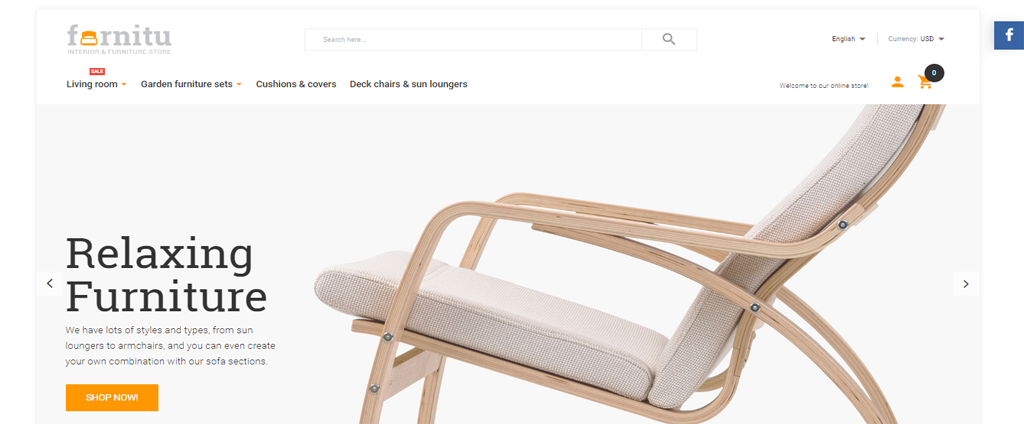 It is a Magento responsive theme. It has an integrated blog, where you can post feeds to enlighten and engage your customers. This theme also supports multiple currencies and languages, so there is no language and currency barrier with Furnitu. This theme is also optimally designed for furniture and home décor stores.
DOWNLOAD
Free Themes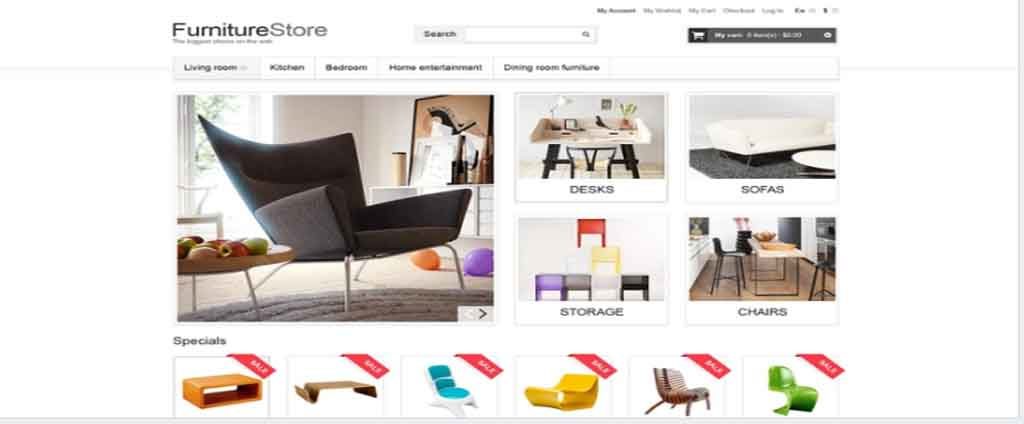 Comfortable Furniture Magento Theme This is a 100% responsive Magento theme. It allows the option of a list/grid product display. It has remarkable speed, hence it is SEO friendly. For increased localization, this theme offers you a translation functionality to allow your customers translate from the default language to another language of their choice
DOWNLOAD
New Furniture Responsive Magento Theme
This is a responsive magento theme designed especially for furniture and décor stores. It is an easy to customize template. It has social media options for you to connect with your customers. It offers about 6 theme skins and layouts for you to choose from.
DOWNLOAD
Interior and Furniture Magento Theme
This Magento theme is 100% responsive, offering you two viewing and product display options of list or grid. It features a translation functionality as well for you to fully localize your site to suit target customers that might not understand the default language of your site.
DOWNLOAD
Please follow and like us: