Performance and Security are the key objective to buy a server of many people. Speed and ratings are also an important point during buying an online server for WordPress. This article is about world most top sell web-servers comparison that is in your budget. Those whom are looking for cheap server and also convenient package this article is for them.
Dip into the sea of WordPress hosting is totally time wasting so better to choose the best budget server for WordPress sites by reading this whole article about world top WordPress budget hosting. Small business owner targeting these hosting. I had done proper analyze of small business hosting.
For small and large business website necessary also the hosting. Pick a second-grade hosting provider lose your business. It's very important to choose a hosting provider that has reliability, speed, security and 24/7 support also some built-in option like one click install WordPress and many other applications.
People also like to have free domain with server and with that SSL.
Looking for hosting provider then you are a right place. This article guides you to choose the best hosting experience. Sharing my amazing thoughts with you that I gathered from studying more than 1k+ websites what are about hosting provider. Finally, I reach the level that will help you.
Best hosting service that your business need
For your online presence we are sharing world top-set hosting provider. These servers can be the dedicated, shared or virtual varieties.
Blue Host :
Blue host started their business from 1996. They have millions of satisfied customers. They had awarded so many times for different criteria. One of the PC Mag Business award winner company.
Features that blue host most known for.
FREE Domain Name for 1st Year
FREE SSL Certificate Included
1-Click WordPress Install
24/7 Support
SSD Storage
30-day money-back guarantee
Buy multiple hosting from same account
Cloudflare is built directly into your account. No need extra coding.
Shared, Dedicate and VPS hosting available
Endorsed by WordPress
Useful Weebly site-building software
Easy interface
DaDa email marketing tool
PostgreSQL support among with mysql
Linux Server
Bluehost company has one lack that is windows-based server.
Shared hosting:
Those people only once online presence this package is for them. Shared hosting server resource also occupied by another user. Every user has separate space but if their huge traffic in one site other site will affected there. Bluehost shared hosting offer month to month bill. There three package available for the hosting buyer. Sign up plan can be annual, two-year, three-year package. The more years you add the more you get discount. You can save up to 30% -70%. It varies on time to time according to offer.
1-year package :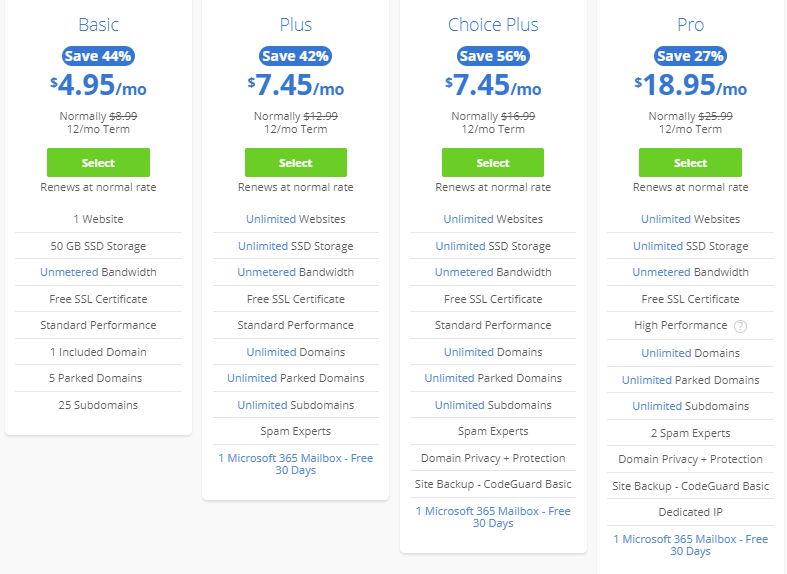 2-year shared hosting blue host package: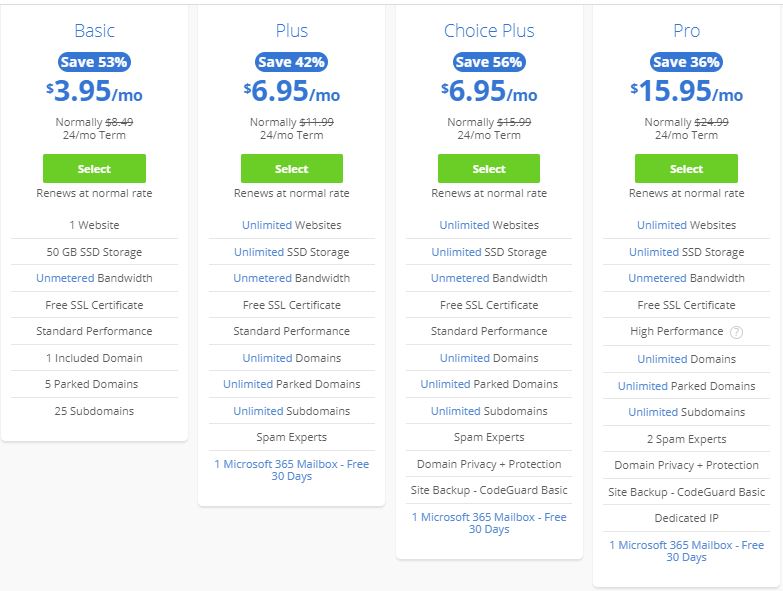 3-year blue host shared hosting package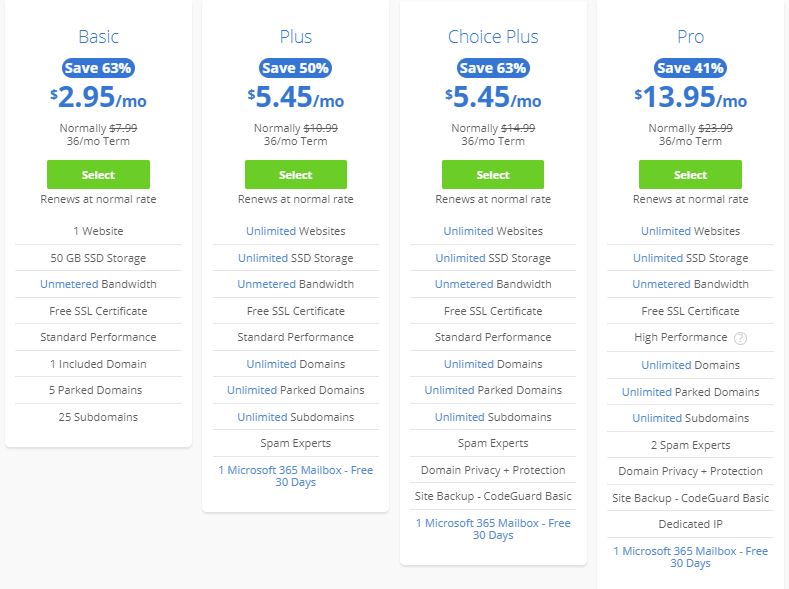 New VPS hosting:
Excepting high traffic on your site then VPS is the best option. VPS hosting as like shared hosting that shared the resource but less than shared hosting. VPS has fewer site in hosting system. Its more powerful than shared hosting.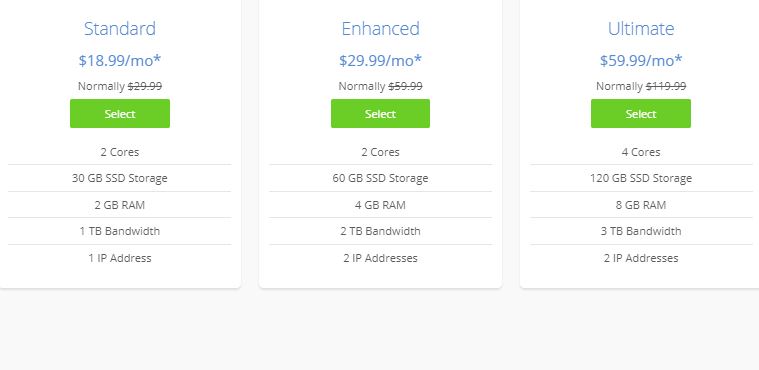 Dedicated hosting:
Dedicated hosting introduces by its name dedicate. If you except more traffic then this is the best plan. Bluehost. Dedicate hosting has many configurations.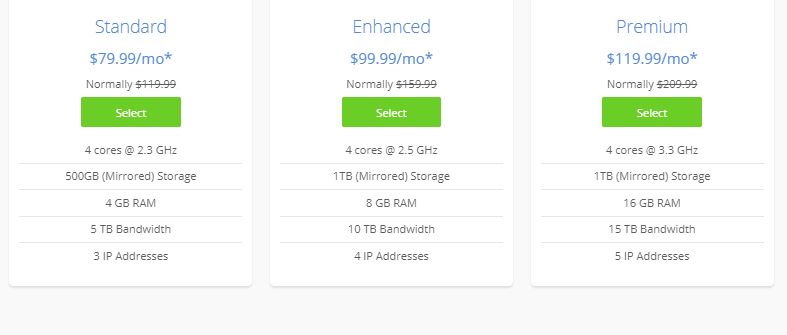 InMotion hosting
Inmotion is a costly hosting but its facility is too good if you think of security,support and storage. Built in website builder present in cpanel.
Hosting Service Offer:
200+ premium page templates included FREE
Drag & Drop Website Builder included FREE
Secure SSL included FREE
Domain Name included FREE
Website Migration included FREE
Good uptime.
A variety of hosting types.
All plans offer unlimited email.
Lengthy money-back guarantee.
Easy-to-use website-building software.
1 click restore and backup
90-day money back guarantee.
SSH access faster process.
Free site transfer facility.
Shared hosting:
Sharing hosting is not that expensive to build a new website. Dabble into cheap hosting is your target then it's a right choice.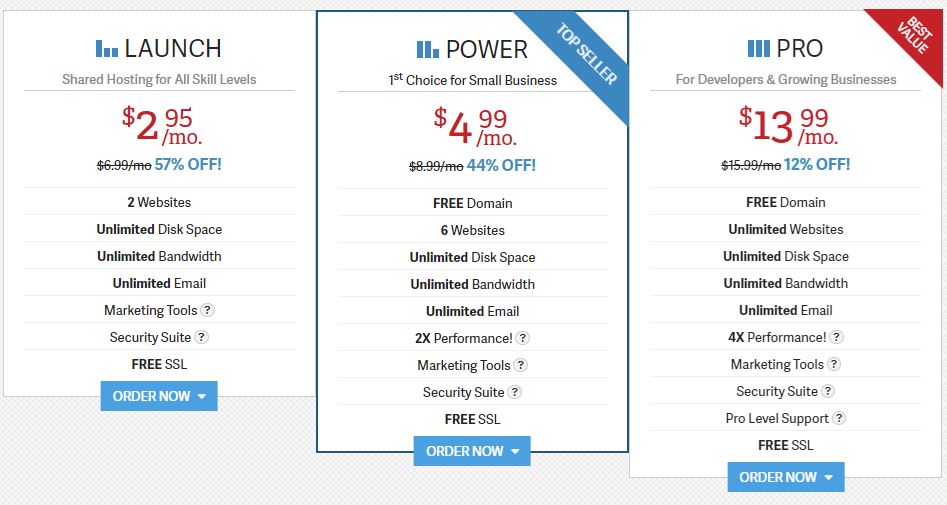 VPS hosting:
VPS hosting has more power than shared hosting. It has more pops than normal server. It's ensured you fix resource. It's more powerful and reliable system than shared hosting. According to service also the price range different from the shared hosting of inmotion shared hosting.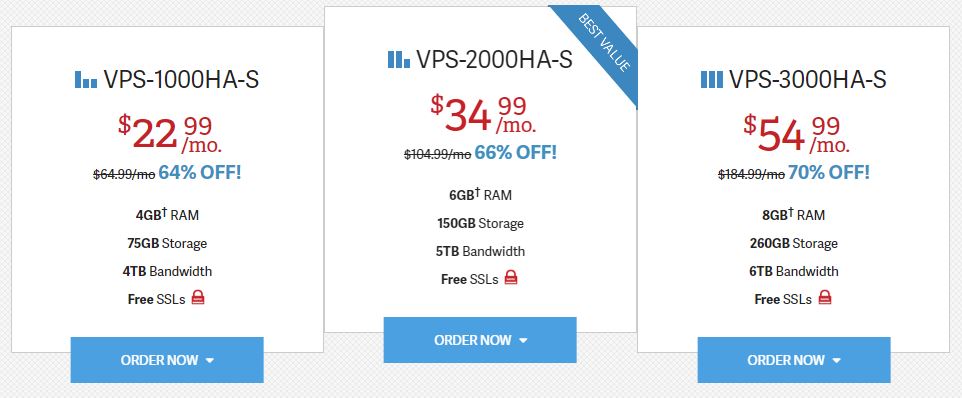 Dedicated hosting
Fully dedicated for you whatever hits come out system will leverage full power. In a chance there are no one whom will use your swimming pool. You are the only one who have fully access of the pond. If you receive large traffic then this server is for you.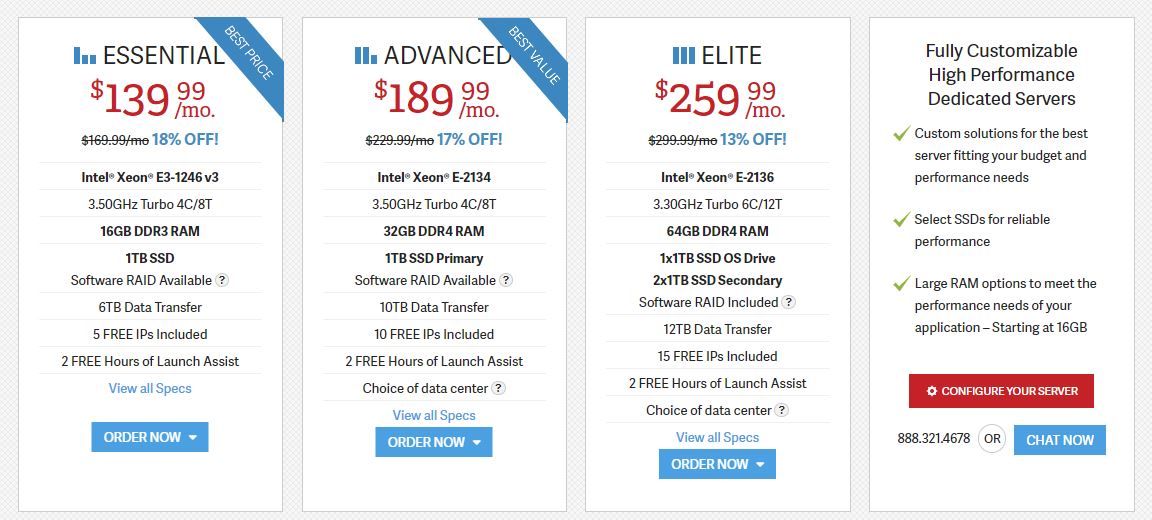 WordPress hosting
Inmotion has WordPress hosting that provide you pre install WordPress also BoldGrid setup gets you a template-based website builder with drag-and-drop editing.No need expertise to develop a WordPress site.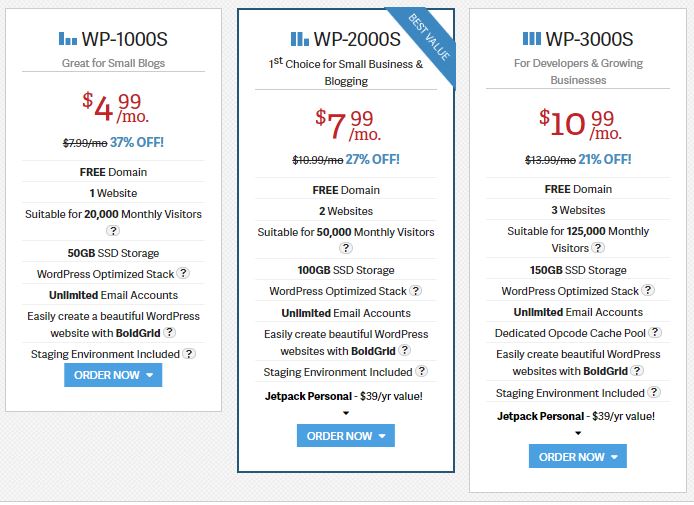 HostGator:
Features that blue host most known for.
Top 5 uptime (99.99%)
1 free domain
Cloud hosting
1-click WordPress installation
Unmetered storage
Unlimited email address
Top 5 speed (399 ms)
Unmetered bandwidth
Free website transfer
No bandwidth and storage limit
Multiple datacenter locations
Unlimited email accounts
24/7 support
Free SSL certificate
DDOS Protection
45-day money back guarantee
Free email marketing till 3 months with you have the max 500 contacts.
Over 500 video tutorials and nearly 700 easily-searchable articles for customer support.
Shared hosting:
Cheaper hosting than other shared hosting company. They named it Hatchling plan. If you match with other hosting like Go Daddy than you will right. In this package you will get unmetered bandwidth but it does not mean you can host ecommerce related site that has massive traffic. There are another two packages of shared hosting. You can choose those plans too.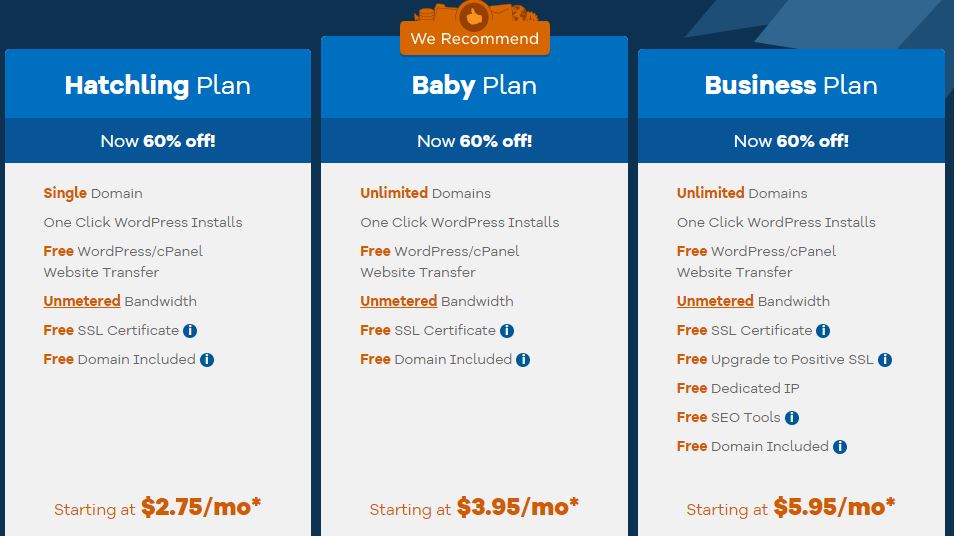 VPS (Virtual private server) hosting:
VPS gives you user full control. Anyone who buy it get full control of the server and they can install all type of script and application in the server. You need advanced knowledge to manage this server. They are many OS you have to choose your one. After that you can install your package differently.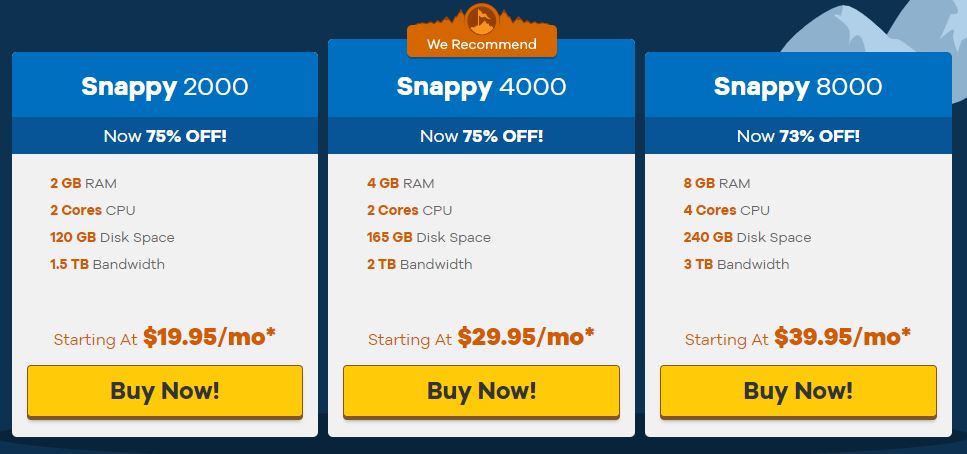 Dedicated hosting:
Power to handle your huge traffic. If your eCommerce, blog etc. has huge traffic then you choose this dedicated package that only dedicate too you.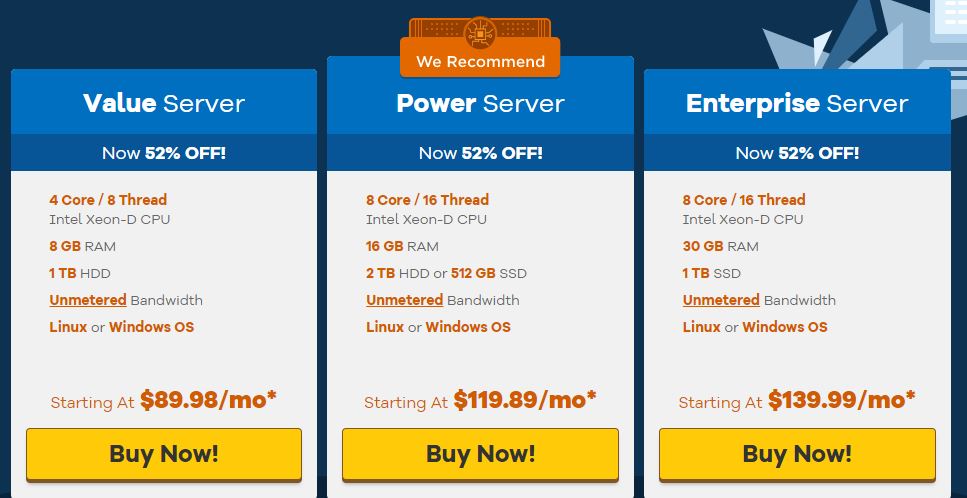 WordPress hosting
They offer 2.5x Faster load times. All the cdn and more other WordPress things load faster because of this hosting only for WordPress.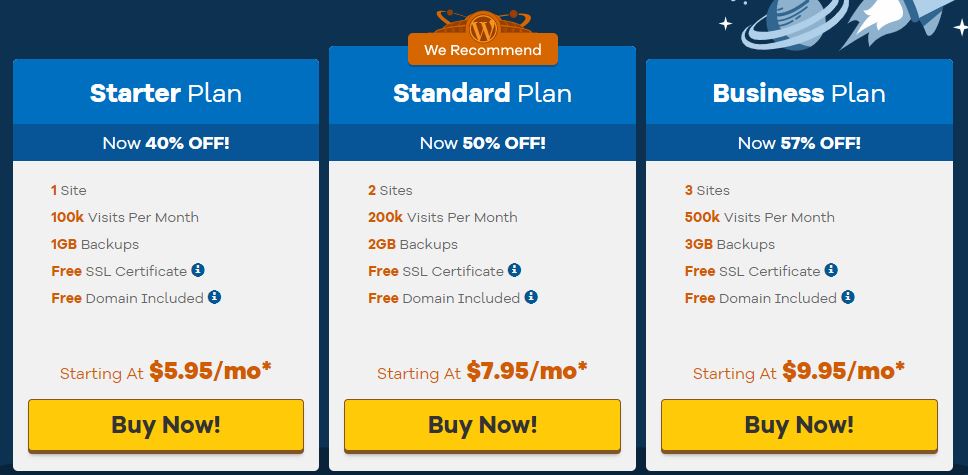 Please follow and like us: