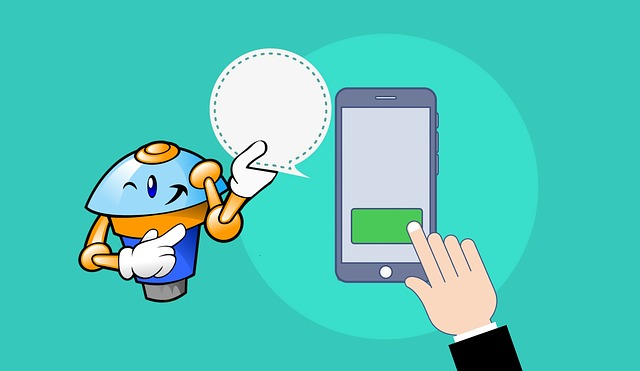 Whether you are starting E-commerce business or any other type of field like Banking, Insurance, Healthcare, Media and entertainment and hospitality, you'll need a perfect Chatbot system for your business to increase your sales. Chatbots are the self-automated software that works on the concept of artificial intelligence. The whole process of conversation is exactly like a human. The chatbots are programmed with a set of data. There are a lot of sample chatbot scripts out there. You can choose whatever you like according to your own requirements.
ChatBot for WordPress
It is the best plugin for WordPress that can converse fluidly with your users on website and Facbook Messenger. it helps you to create custom intents from DialogFlow with rich messages. It is one of the best ChatBot Plugins for WordPress that can maintain the chatbot conversation flow smoothly. it is a simple of user interaction that allows your WordPress website to connect with your users on personal level.
Power ChatBot – Auto Attendant
Poser ChatBot is a perfect solution to serve your customers without much time consuming. You can quickly serve your customers at any time of day. it is a fully automated system. it supports multiple language feature for your convenience. You can send offers, job openings and static text etc.
WP Chatbot – WordPress Chatbot Builder
If you want to build your own chatbot on your WordPress site then it is perfect for you. You can build an awesome chatbot with amazing features. It is one of the best and easiest WordPress chatbot plugins. It provides you 3 awesome skins – the Messenger skin, a nice Flat skin, and a modern skin. It is a fully responsive that works on phones and tables as well. It also works on windows phone.
Chatbot for Android
It is one of the easiest chatbot templates which is highly configurable with free services. You can get your own chatbot up and running in a few minutes. this application responds to almost any type of your question. You don't need write algorithms for natural language processing. Its amazing features like real time response from chatbot or Google sign in for authentication make the process much easier.
ChatBot for Facebook Messenger
It is an addon for the popular WordPress ChatBot plugin WPBot and WooCommerce shopping bot plugin WoowBot. It is a series of automation conversations from which you can answer common questions from your customers over Facebook messenger. you can easily explain your product, services, gather information, or deliver helpful content. It also provides you chatbot conversation examples. You can easily turn your WordPress website into a central hub where you respond to any customer's query.
Chatbot Template – IONIC 3
It is mobile application template which is developed in IONIC 3 platform powered by angular 4. Every component of this template is custom built and can be further easily customized according to your own requirements. You can use such type of chatbot examples for various industries like E-commerce, Banking, Insurance, Healthcare, Media and entertainment, Hospitality and much more.
Efface Chatbot Builder
Now you can create you own AI Chatbot for your website in a few clicks without Internet. you can easily customize Bot title, Greetings message, contact link, Sub heading, header color, Popup Message, Footer Color, Main Background color and much more. after the whole customization, you can export the chatbot web application – you can use it for any site by doing a little coding modification.
KnowledgeBase Glossary, FAQ & HelpDesk ChatBot
It is an advanced WordPress KnowledgeBase plugin that comes with FAQ, Glossary and AI powered ChatBot HelpDest features. It is fully integrated and supports Google's Artificial Intelligence API. With the help of Knowledgebase X Chatbot, you can answer questions of the visitors of your website, send email from chatbot window, help them find answers from your Knowledgebase articles. You can also get visitors to give their phone number and much more. it also provides amazing chatbot conversation transcript.
Artificial Intelligence 3D Chatbot
It is friendly chatbot that answers all of your questions. It can easily translate almost all languages using Microsoft bing. You can create 3 types of characters with choice of more than 20 skins. It also provides you amazing customization features that can be used to create various animations like walk, laugh etc. you'll also get the information from Wikipedia search.
AnimStorm 2.0 Chatbot & Spokesperson
it is a modern software which comes with unique design – Artificial Intelligence Chatbot & Spokesperson mode. You can create animated spokesperson video in just a few seconds with full customization. Or you can do a chat with AIML Artificial Intelligence with the same characters in one click.
Artificial Intelligence 3D chatbot
It is an amazing artificial intelligence 3d Chatbot where you can add you own skins & backgrounds. It provides you easily customization with the help of amazing features like 3D & moveable face. You can also add your own face robotic backgrounds and much more.
ChatBot – Bot Messenger Virtual Assistant
It is a beautiful Android native application which is made for those apps who want to integrate chatbot or virtual assistant for their customers. You can easily setup a chatbot in android platform in your app with the help of Firebase. You have to take some simple steps to bring your chatbot alive.
ChatBot – Bot Messenger
It is a fun application that enables you to chat with a beautiful chatbot when you are getting bored. On top of that, the more user chats the more revenue you generate. It is fast and easy to use. It is all set, what you basically need is to download the project and have some modifications such as the bundle identifier and the name.
Innue – Live Chat Software – AI chatbot and Facebook bots (Node JS & Based)
Chatbots are used in dialogue systems for various purposes including information acquisition or customer service. This chatbot is an artificial intelligent interactive agent chatbot which is used to automate communication with customers and even create personalized customer experiences. It can precisely understand what a user wants and is prepared to meet the requirements for users.
ChatBot for WooCommerce – Retargeting, Abandoned Cart, exit intent, Facebook Live Chat – WoowBot
It is a plug and play WooCommerce shopping Chatbot WordPress plugin which can be used to increase your store sales incredibly. This chatbot works with almost any language easily and quickly. If you want to provide a live chat channel for support in addition to the chatbot then Facebook messenger live chat feature is here to help you that you can integrate easily. It also has call me back and customer feedback modules.
BusinessChatbot – Messenger bot for your business + Backend
If you want to reach more customers and take your business to an unprecedented level then BusinessChatbot for Messenger is perfectly made for you. It has everything you need. It provides information regarding your business, your services, products, contact information and location etc. it also gives a channel of communication between you and your customers.
ConferenceChatbot – Messenger bot for conferences
If you want to take your conference to a next level then Conference Chatbot for Messenger is especially designed for you. The bot provides information regarding the schedule, speakers, evening events, sponsors and much more. there are several chatbot script examples out there, but this one is the best.
Please follow and like us: