Graphic design is a popular profession at present. This work is both fun and creative at the same time. If you have creativity and want to work independently, you can build yourself as a freelancer in graphic design. Due to the wide workplace and high demand, the acceptance of a professional graphic designer is very high. If you want to do outsourcing or product based work in graphic design, you need to learn the work of international quality graphic. If you want to establish yourself as an international quality designer, you have to go a long way, learn new techniques and techniques.
What is Graphic Design?
Simply put, graphic design is a process by which any information or picture is presented in an artistic way. A designer can influence the user very easily through his work and convey information in a concise and aesthetic way.

What to know:
You do not need to graduate to become a graphic designer, but having a good proficiency in English can do a lot of good. Knowing English is a prerequisite for communicating online or with foreign buyers. It is important to know how to operate a computer, that is, basic computing. Having an internet connection is important as you can get help with anything online. Design editing requires image editing software such as Adobe Photoshop, Adobe Illustrator and so on. If you have a creative mind that means you like to draw, then that is definitely a plus point.

Graphic Designer's Work Area:
There are no eye-catching and attractive design options for any product or service campaign. Therefore, the designer has to consider the factors such as age, attitudes, occupation, demand, etc. of the people. As stated earlier, the field of work of graphic designers is wide. Most of the graphic design work is available in online marketplaces. However, the specific tasks that are most in demand are given below
1. Logo Design   
2. Visiting Card Design 
3. Website PSD Template Design
4. Web banner design
5. Book cover design
6. T-shirt design. Post card design
7. Advertising Design
8. Icon Design
9. Digital Image Processing Bushier Designs
10. There are many other functions available including mobile app / UI design and so on.
Logo design:
A logo is a company's identity or brand. An organization can easily be identified by the logo. Famous brands like Apple, Samsung, Google or Facebook and Bangladeshi brands Arang, Grameenphone, Robi, Airtel, Teletalk, Prana or First Light can be recognized only by their logo. A quality logo but a graphic designer has to create. Not only the symbol but also the color with the logo has a role in the branding. As is the case with the logo required in local business, it is also a very demanding thing online.
Flyer or brassiere made:
Many companies design flares or brochures to show their services to customers. Many of these types of graphics are available in this marketplace. Bayer RAW offers a lot of flyer or brochure design work through the Marketplace.
Creating Visiting Cards:
The importance of a visiting card for direct marketing or branding is immense. Visiting cards are a popular medium for enhancing the identity of both individuals and organizations. Because the range of the visiting card is small, it has to be designed beautifully so that it can be briefly inflated. Visiting cards are one of the areas of graphic design. Not only in the local market, but also online sales can be earned by selling your designed visiting card.
Creating ads:
Advertising is the biggest medium for product promotion. Short but informative, aesthetic and entertaining ads easily attract the attention of buyers. Whether an ad can create demand for that product depends on the graphic designer's creativity and skills. There are various mediums for advertising. Online, print or electronic media where a graphic designer must have all the skills to promote.
In only one of these areas can you start by mastering your career as a designer. Learning a few things will make your job easier.
Where to find a job / job:
– Freelancing Marketplace
– Ad creator organization
– Magazines / magazines / publishing companies
– Online Marketplace
– Printing and Designing Institute
– Web development organization
Graphic related outsourcing work website:
Graphic Design Contest: There are some websites, where everyone participates in the competition through the design submit submitted by the client and the winner gets the stipulated money of that contest. Notable sites that feature such contests are:
www.99designs.com
www.freelancer.com
Sell ​​Design:
There are some sites, where you can upload different items you create and earn them by selling them.
For example:
www.graphicriver.net,
www.codecanyon.net,
www.freelancer.com
Bid to work: Again, there are some sites where the client can work on the bid. For example:
www.upwork.com
www.freelancer.com
www.peopleperhour.com
www.guru.com
Other: In addition to the above mentioned sites, there are many other sites from which a lot of graphics work is available. Notable among them.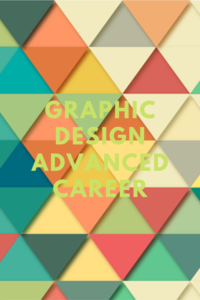 Please follow and like us: