For those who are interested in earning money by working at home online but do not have much experience, data entry work is a good medium. If you are a housewife or are interested in earning money at home at leisure, you can do a data entry job.
Many may not even know what the data entry job is originally and how many data entry tasks are available online and offline. Data entry does not require any training. You can try data entry by yourself. Let's  know about data entry jobs in different categories .
 Data entry of different categories:
Here I will tell you about many types of data entry jobs. You can do any data entry job that suits you.
Regular data entry jobs
The first category is the regular data entry job which is very common and in this case you need typing speed which should be at least 20 to 30 wpm.
Plain Data Entry Jobs
The task is to type the data into the MS word. To work in this area you need to know how to read and write English well, with good typing speed. You need to read the PDF document and write it in the Word document.
Other Basic Typing Jobs
In this case you need to work with Excel Spreadsheet. Here you will need to fill in the blank cells by entering data. This is a simple task, you can earn a good amount of money every hour.
Word processor or typist
The work is somewhat technical. That means you may have to create letters, mailing levels, reports, etc. So in addition to knowing good grammar you must have good skills in English words.
Data Cleaning Job
The task of data cleansing or scrubbing data is to identify or delete incorrect data from a table or database. It could be a Word file or an Excel spreadsheet. In this work you will be getting celery according to your skills.
Online Data Entry Job
Here I mentioned two good data entry jobs online that you can do at home.
Filling online forms
For this type of work you will be given online forms and a lot of data at random. You need to carefully fill out each field in the form. You have to do this very carefully so as not to fill out the form with incorrect data.
Online Survey Job
In this type of work you have to answer some questions and fill up the survey form. Depending on the type of question, it may take you 5 minutes to 15 minutes to complete a survey form. You can earn a good amount of money through form filling and online survey data entry jobs.
Micro job
Micro Jobs is a new kind of data entry job. Here I talked about those types of micro jobs.
Captcha Entry Job
We are all familiar with Captcha Entry. Each box will have some numbers or text that you understand and write in another field. The task is very simple and you may need to solve more than 100 captchas per day.
Copy-paste job
Here you have to copy and paste data from one file to another. This is usually a Word document or an Excel spreadsheet. You do not have to type too much in this task, but it is important to have a good knowledge of English.
Captioning
Captioning is done at the advanced level. Because here you have to write a headline and a news headline or photo caption. However, this work is rarely available. Captcha solving in micro jobs does not earn much money. So if you want to be a good data entry worker, it's best not to do this.
Data Formatting Job
In this type of work you have to type less and format more, and the amount of income is fairly good.
Reformatting and correction
Typically word document formatting, such as aligning paragraphs, indentation, fonts, etc., is within the formatting job. Also, sometimes you have to format a large form where there are different fields like name, email id, address, phone number, etc.
Formatting and Editing Jobs
To do this, you need to have specialized skills in English. Because here you not only have to spell spells, but also grammar.
Converting files
Converting Files is an image or audio file to convert to a Word document.
Text data entry from image
You will be given a picture that may be a screenshot. You will need to read the image and write it in the word document. You have to keep in mind these are not ordinary words, but they may be words that you have never heard before.
Text from audio
You will listen to an audio and write it in a word document. You need to have good skills in listening to something. For Beginners I will recomend Image to Text Data Entry work. Here you can earn money easily.
Online Data Entry Job
Online Data Entry Jobs is particularly well known as a branch of work on the Internet.
Online Data Capturing Job
To do this you have to collect data from various e-magazines and e-books on the Internet. In this case it is said that you must have fairly good skills in English.
E-mail processing data entry job
This is the only high paid data entry job.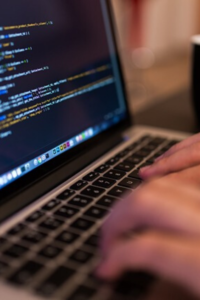 Please follow and like us: