Joosa and Trego are the two of best themes and it may become difficult for you to make the decision about selecting any one of these themes. Often it is quite difficult to make the right decision for the suitable option. The above-mentioned are the two amazing themes for the Joomla users. Both the themes have their own pros and cons. In order to solve your this dilemma let's have a look at them one by one so that you may have a better idea which one will be better choice of theme for your upcoming website.
Trego Theme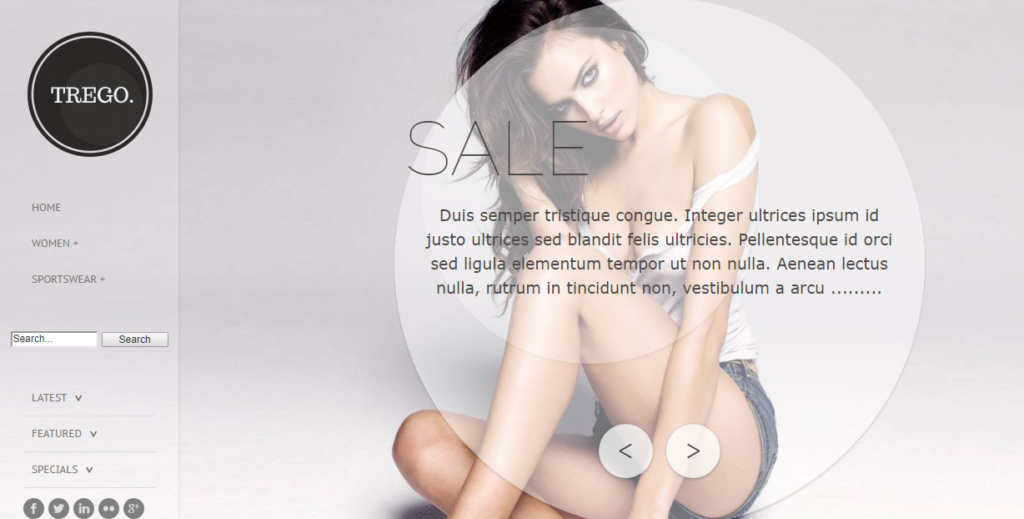 When we talk about the Trego which is a Premium Responsive Joomla template, it is easy to use and extremely customizable. This theme comes up with several Joomla extensions which includes the Menu and Slide show which are helpful in improving the sales. Seven different types of slideshow are available to choose as each slideshow come with unique animation and product/slide data. The Web designer may create different styles for their e-shop within few seconds as they may choose the right color for logo; text and buttons as unlimited number of colors are available for each of these elements. The best products and brands can be quickly displayed on the main page. It is 100% responsive which means that it is compatible with all type of mobile devices. One of the important features of Trego theme is that it is coded with highest quality of graphics and all the elements displaying keen in Ultra-high Retina display. The interesting fact about this template is that it supports all languages makes it most suitable for your website. Trego is a multipurpose theme and may be used for different purposes efficiently.
DOWNLOAD
Joosa Theme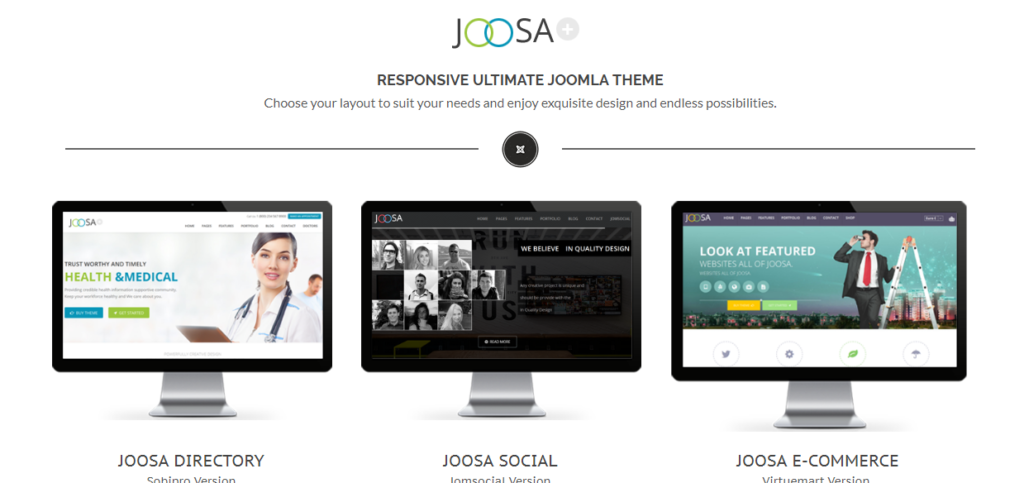 Joosa is an ultimate responsive theme. It is also known for 3 in 1 Joomla theme as it offers
Social theme using Jomsocial which is an award-winning Social network platform
Ecommerce theme using virtumart
Directory theme using Sobipro
This theme is retina ready which means that its graphics are optimized for all types of displays. It provides the unique website layouts and specially designed blog posts which helps in improving the website followers and attracts the visitors. The Joosa theme gives the opportunity to display the items in directory. The products can also be displayed in the product grid view. The product slide show with the revolution slider enhances the beauty of your site. One of the important features of this theme is that it shows the customers how the website is compiled with the EU cookie law. It enables to have different admin options and its simple code make customization easy for the website designer. It also supports Multi languages. This theme has all the basic features of SEO which make it more favored by the web owners.
It is not an easy decision to make a choice from the above two themes as both offers an impressive amount of features. One should consider their budget, requirement and experience while making the choice.
It can be concluded from the above discussion that if someone wants to have a website with primary focus on SEO features they should select the Joosa Theme. Trego Theme is best suitable for those who want to have a great looking website with lots of customization option.
DOWNLOAD
Please follow and like us: