What is accounts software ?
Accounting is the vital part of any business,therefore, every business requires accountant or simple accounting software to manage their business perfectly. These types of software help you to manage the bulky and complicated work in a very simple way. simple accounting software plays an imperative role in tracking the success of your business.
vAccount – Accounting Software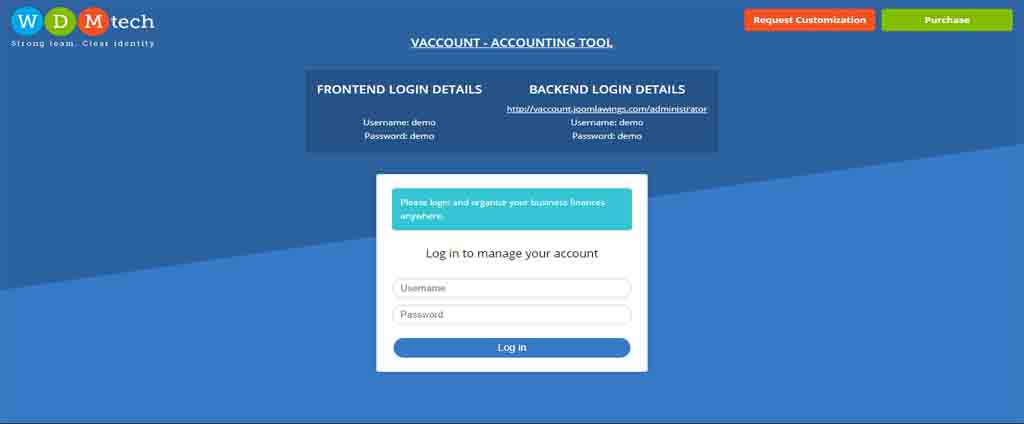 it is a powerful and simple to use accounting software which helps you to take care all of your accounting needs. Do you want to keep track of your daily, weekly, monthly and yearly income and expenses in a single place? Then this software is perfect for you. It helps you to become more organized and efficient.
It gives you clear picture of your finances by using charts and graphs. It helps you to get more beautiful graphic reports using line charts, column charts and pit charts etc. you can generate precise reports which let you to determine potential savings and let you know about your money. It can also import and export your transactions in CSV, XML and JSON files. You can control your budget in a simple and easy to use interface on your website.
It gives you all financial control whether it is personal, family or a company. You can get the information about the income for a given period of time, in a single category or all at one. With the help of amazing filters, you can view the log of spending in a few clicks. You can also send invoices to your prospective clients with automated generated template. If you want keep it simple then vAccount is just made for you. It has many unique features which help you to make your management system easier.
Ystock – Small business accounting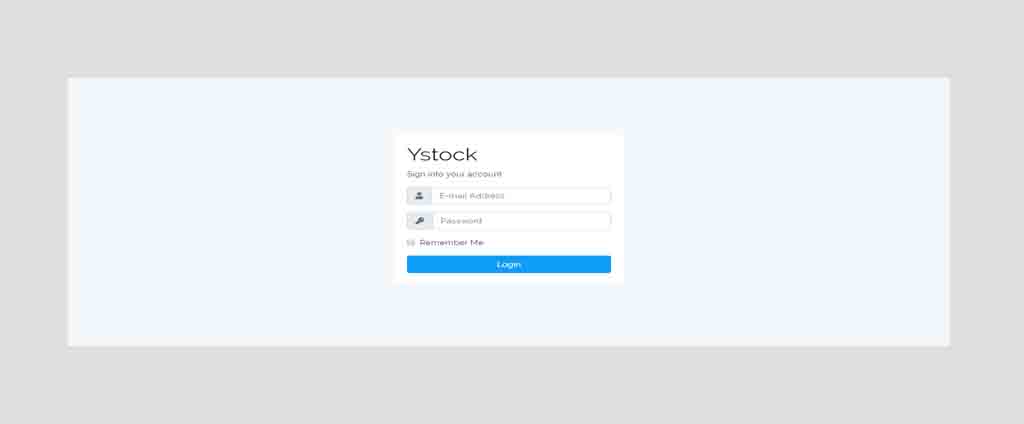 it is a small business accounting application but it can make the most complicated business tasks simple. It is developed by using Laravel framework. It helps you to keep track of your product inventory and manage your business income and expenses. Moreover, Ystock can manage bills and payroll. If you want to create multiple stores and manage them separately, then Ystock is best for you. Its amazing features are Business reports, product inventory, business accounting, Payroll, expenses and bills, multi store, user friendly UX/UI and many more.
Accounts Management system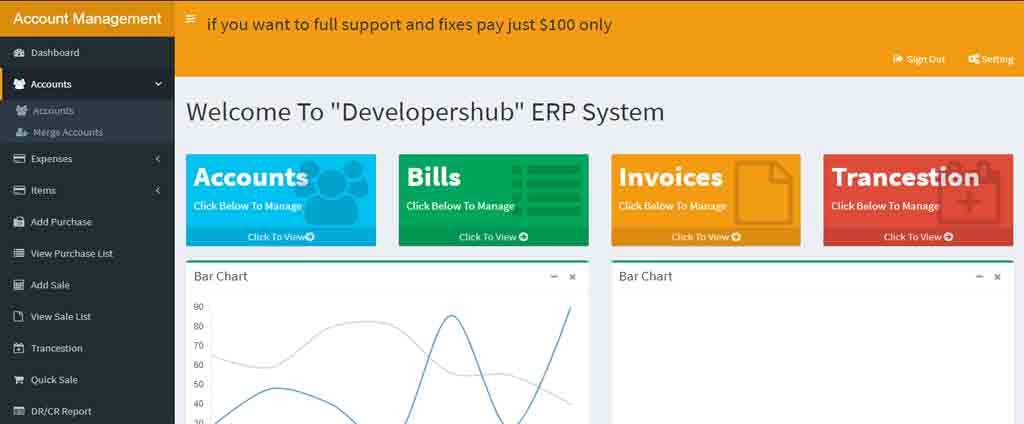 It is a perfect system which can manage billing, transactions, services items and transaction for clients. It is developed by using CodeIgniter framework. It generates reports on inventory items for each client, services item and overall debit, credit reports. This system is easy to customizable and can be used in any industry (i.e. cotton ginners, small manufacturing industry, and good traders etc). it has many unique features like bill receipt management, inventory and services item management, details reporting, fully responsive, clean and well commented code, well organized documentation, and many more.
Smart Cash – Multi Company Accounts Billing & Inventory (SaaS)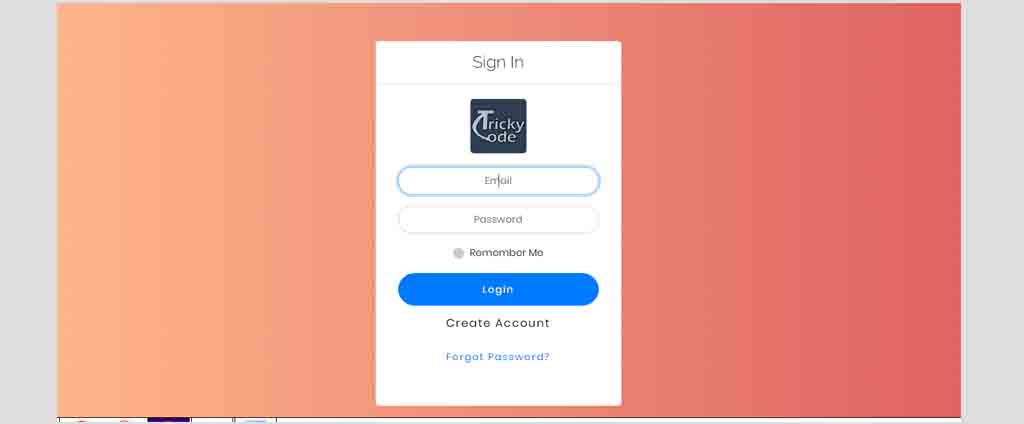 Smart cash is a multi-company supported (SaaS) accounting software which includes CRM system. it has also Billing and Inventory features. It is developed by using popular Laravel framework. Smart cash is user-friendly, clean, highly secure and professional accounting software. You can use it for multiple businesses and can earn money through selling its subscription to other companies. This script has all the necessary tools and features which you need for different types of business. You can buy it once and for all and don't have to worry about monthly or yearly payments. With the help of this script, each company's business can be managed separately. This script also has a multi-language feature which helps you to translate into multiple language without any prior technical knowledge. It comes with one click installer which gives you the ability to install this script easily to your server. Its core feature are multi-company supported, subscription based system, multi-language, PayPal & Stripe Supported, CRM, Product management, service management, inventory management, product purchase order, purchase return, sales return, invoice & Quotation, accept direct payment from client, bank & Cash accounts, income/deposit, expense management, recurring transaction, supplier management, unlimited staff management, dynamic access control, tax settings, email template, RTL supported and many more.
PHP General Ledger Accounting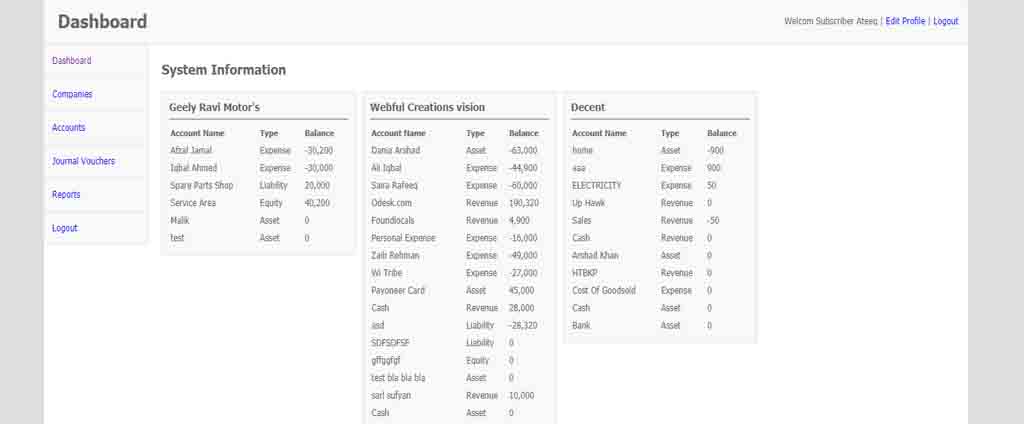 It is a system that helps you to manage your company or business as well as personal accounts. You can maintain your accounts online with the help of PHP general ledger system, so that your accounts could be accessible to you no matter where you are. You can generate all the important reports and take out a print as well. It is very simple and easy to use accounting software which helps you to manage your work effortlessly. Its main features are like create companies as much as you want, give access to different users, only admins are able to delete companies and accounts etc., and many more.
MoneyFlow – Accounting software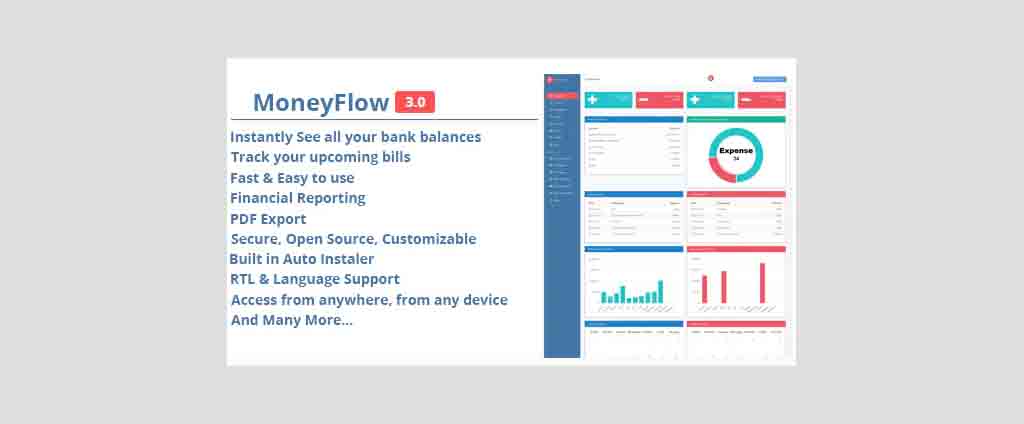 MoneyFlow is a perfectly designed accounting software which helps you to manage your accounts effortlessly. With the help of this software you can instantly check all your bank balances and track your upcoming bills. It is easy to customize but fast and reliable accounting software. You can also export files in pdf format. It has made the financial reporting very simple. MoneyFlow is highly secure, open source and user-friendly software. You can install it with an auto installer in a few minutes. with the help of MoneyFlow, you can access to your accounts from anywhere or from any device. It has many useful features.
The Accountant – General Ledger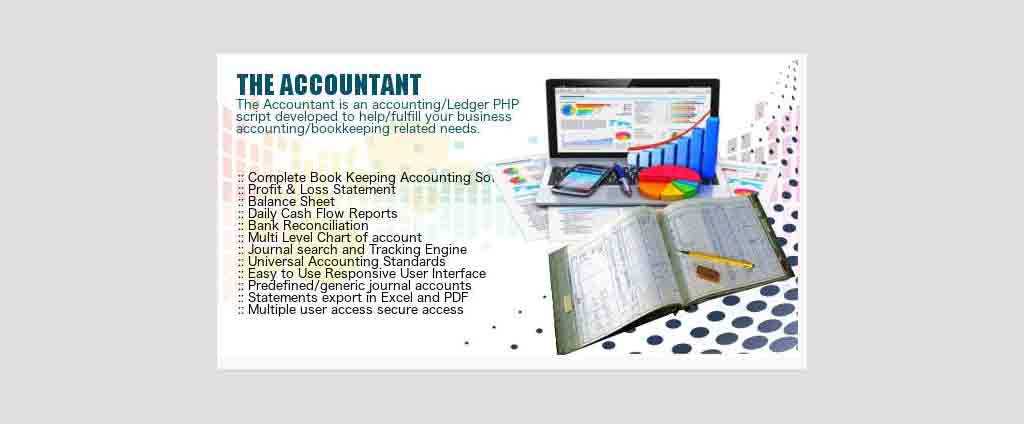 The accountant – general ledger is highly secure and double entry accounting system that enables organizations as well as individuals to manage their financial accounts with multiple companies. It is an open source web-based software written in PHP and MySQL. It is developed by using PHP CodeIgnitor framework. You can also create and manage accounts easily. It gives you the ability to create/post journal vouchers. It also helps you to print all the necessary reports such as general ledger summary, vouchers summary, trial balance, income statement, balance sheets etc. it has easy to install setup and effortless maintainability. It is also a cloud-based system which allows you to access your accounts from anywhere. It has many features like charts of accounts, dynamic entry types, ledger account reconciliation and many more.
Runa Financials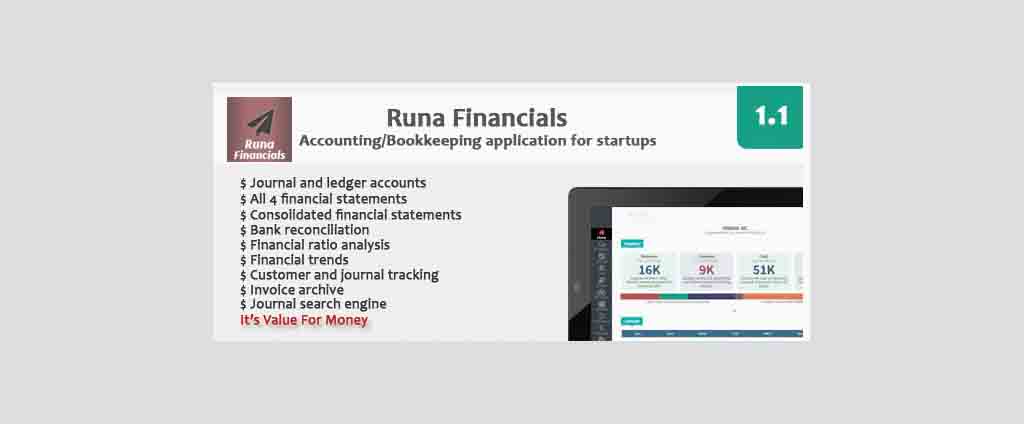 It is an accounting/bookkeeping application. This script is developed to help service start-ups. Its very easy to install and have responsive design which supports all devices. Its design is very professional and have multi-purpose functionalities. It includes many features like journal and ledger accounts, all 4 financial statements, consolidated financial statements, bank reconciliation, financial ratio analysis, financial trends, customer and journal tracking, invoice archive, journal search engine and many more.
Please follow and like us: