Do you have a Pinterest account and spend time on the site? If so, did you ever know you can actually make money right from your Pinterest account?
Pinterest is seriously game changer for a blog. You can get over 100 million monthly viewers. It is definitely a site that most bloggers can use to help grow their income and traffic quickly.
Awesome Ways to Make Money from Pinterest with Your Blog
The best way to make money on Pinterest is through affiliate marketing. Affiliate marketing is awesome because you can get rewards for promoting products and services that you already love right from you blog posts. How cool it sounds? But its true! With affiliate marketing, you can get commission for every sale that occurs from your referral link with a post.
You can become an affiliate marketer for products such as other bloggers Ebook and courses, internet apps, blog-related products such as web themes, web hosting, cell phone companies, furniture companies, technology, clothes, finance apps and more. there are unlimited opportunities in the world of affiliate marketing.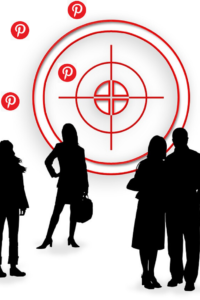 Here are some steps to get your blog plus Pinterest account ready that help you to make your first affiliate marketing sale.
Treat Pinterest like a Business
Sign up for affiliate Marketing Programs
Write a Review or "how to" Post
Create a resource page
The fastest growing jobs online is becoming a Pinterest VA. If are really good at Pinterest or looking to become better on Pinterest, becoming a Pinterest VA is a great opportunity for you.
Pinterest VS's usually do the following.
Check their emails a lot
Know how to manage time perfectly to get assignments done.
Love to finish projects
A person who is willing to invest in the time and open to learning new skills
Like to help people who are facing problems and help them solve them.
Have knowledge about computer technology
Please follow and like us: