URL Shorteners are services that help you to transform the longer URLs into manageable links that almost never exceed 20 characters. URL shorteners are not new, however, they became popular with the rise of twitter which allows 140 characters in a tweet. URL Shorteners has multiple uses as they make links more manageable, track and compile click data, transformed into social media services, provide users useful features and promote sharing.
Premium URL Shortener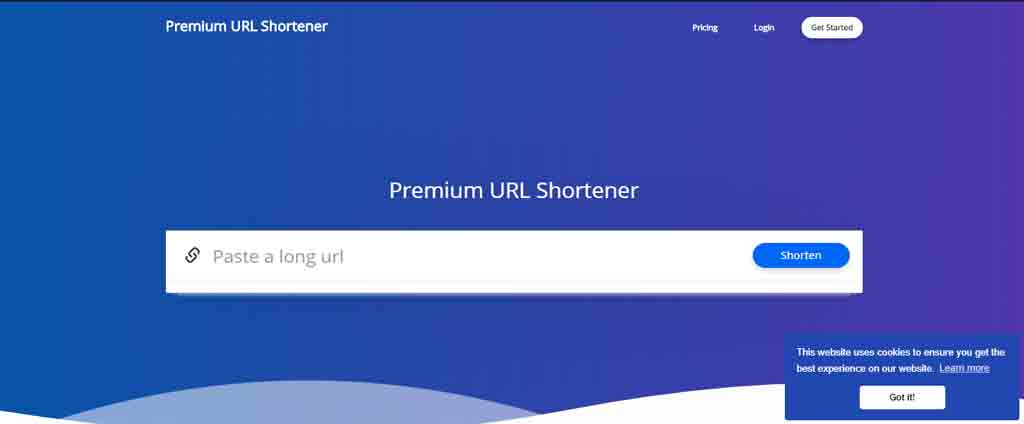 Premium URL Shortener is a PHP script which can be used as a URL Shortener. It contains many unique features. i.e. geo targeting, premium membership, powerful dashboard and admin panel. It also has CMS tools that helps you to take your business to an unprecedented level. Moreover, it gets better after each update. You can test the script by using an admin and a user account. It has simple and beautiful admin panel.
BeLink – Ultimate URL Shortener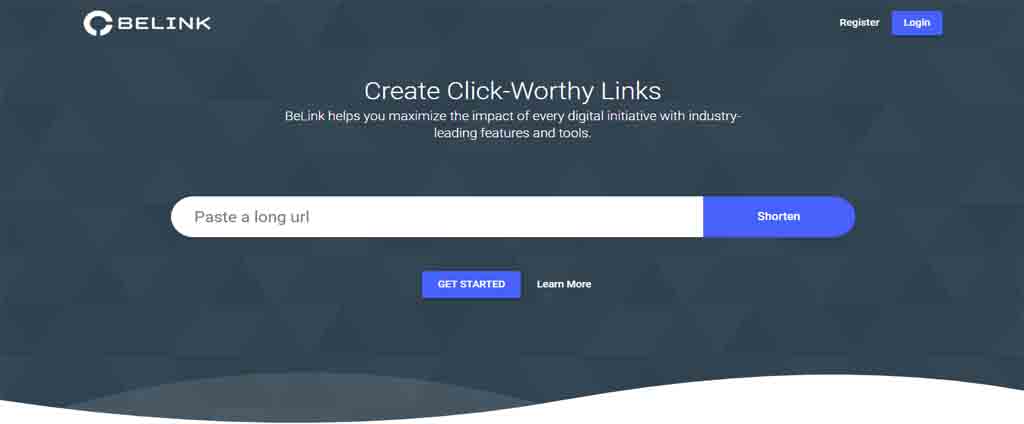 BeLink is one of the best and high-quality URL shortener applications. If you don't have any coding skills, you don't have to worry about it because BeLink helps you to create your own public or private URL Shortener website in a few minutes. It has amazing features and a clean design which have high quality code. You can learn more about the features by trying the demo site to see why it is the best choice.
Url Shortener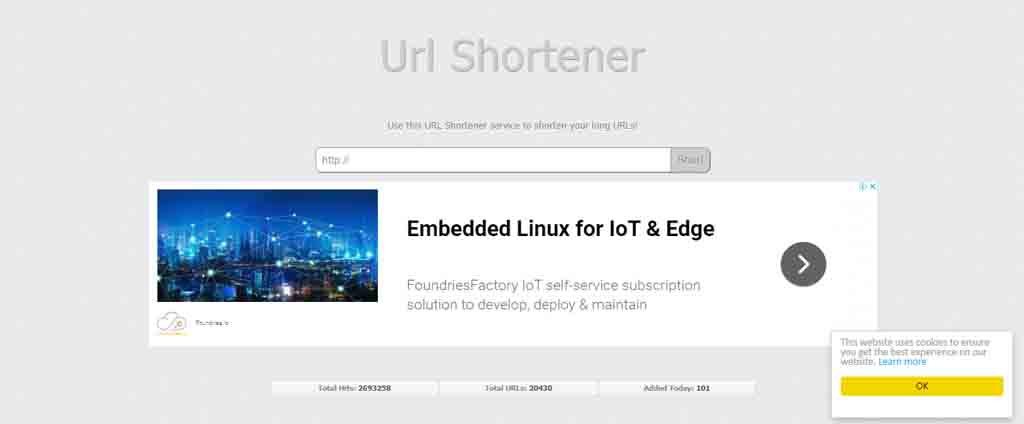 This is a modern and advanced URL Shortener that enables you to create your shorts URLs i.e. domain.name/a3vd. The users will also have the facility to share links to some popular social network platforms or can save link as a QR-Code. Moreover, this application has very user-friendly admin panel. It is also simple to customize whether it is language or social settings. It also has a more advanced URL search module which makes easier to control URLs.
URL Shortener with Ads and Powerful Admin Panel
It is a PHP script that enables your visitors to shorten URLs. It has a powerful administration tool panel which allows you to manage whether it is searching for links or management of social network settings. It offers a single URL Shortening and as well as Multi URLs Shortening. Single URL shortening has 3 options to set i.e. name, size, and the owner. It offers 2 ads pages as well as showing the original URL. Its unique features help you to increase your income that can be managed through its powerful admin panel.
Simple Clipboarder with URL Shortener Service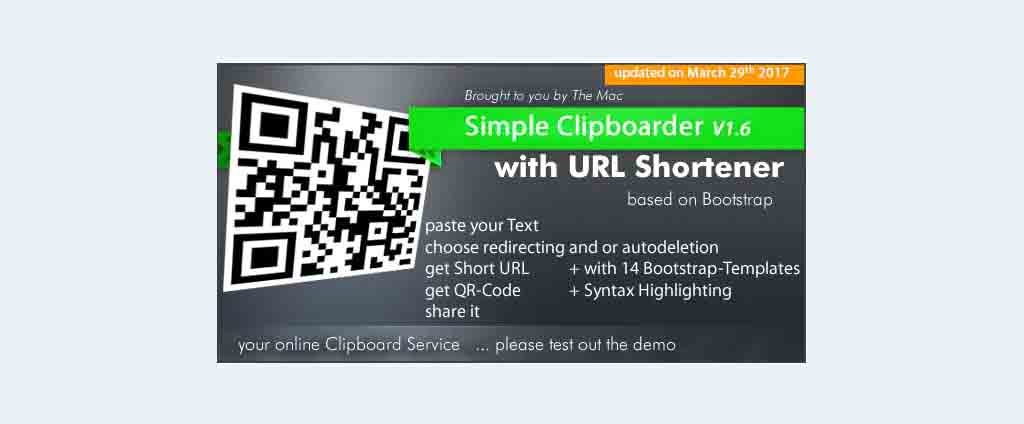 Simple clipboarder 1.6 with url shortener service allows you to a multilingual, online clipboard to share texts and URLs between different devices – URL shortener service and syntax highlighter included. Clickable URLS are also added in it. It took small update to preserve QR-code feature after changing the chart API URLs of Google. It has many unique features like posting of any text of single URL, autodeletion of content, and includes language switcher.
Brevis – Premium Monetized URL Shortener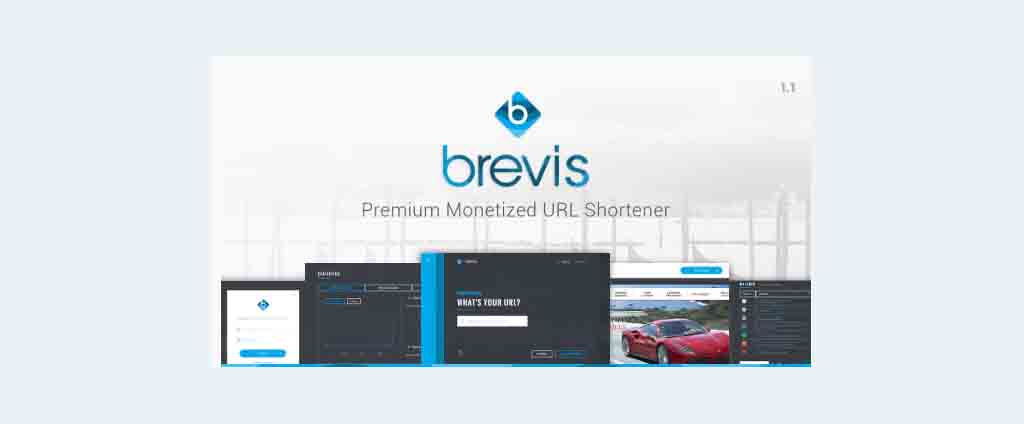 Brevis is a premium monetized URL Shortener which comes with a lot of features. It is fast, powerful, secure and durable URL shortener. Its features are very amazing. i.e. AnteShortening & Bookmarklet, Responsive design, perfect payment system, easy installation process, active language translation system, beautiful thumbnails, private service feature, URL statistics, JQuery & AJAX, Brevis pages and many more.
Mighty URL Shortener – Short URL Script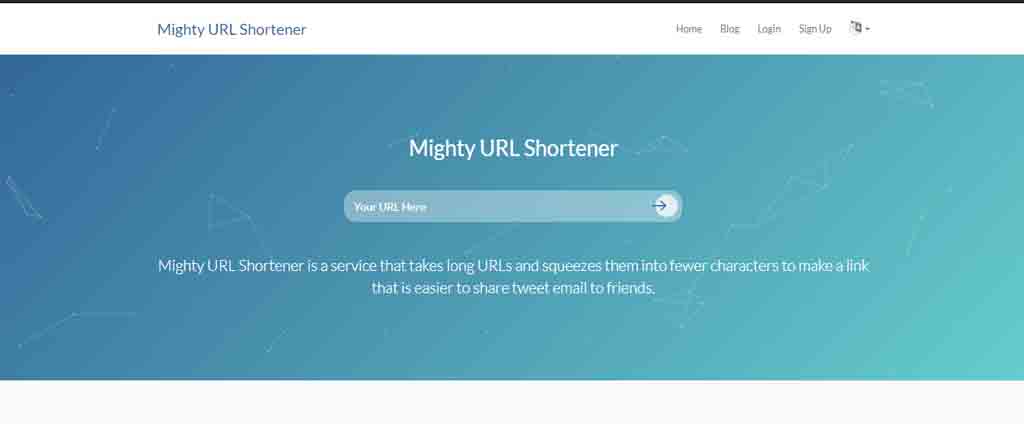 Mighty URL shortener is a PHP script which is used to shorten the long URLs into fewer characters like bit.ly and goo.gl. this script has mighty features, advanced analytics, smart targeting, featured admin panel, unlimited members plans, custom redirect page, password project, social media counts, bundles, comments system, edit created links, unlimited pages, advanced API system and many more, as its name suggests. This script also works on shared, VPS and hosting plans, check it out if your hosting company harmonized the script system requirements. You can also find a list of recommended hosting companies.
Curly URL Shortener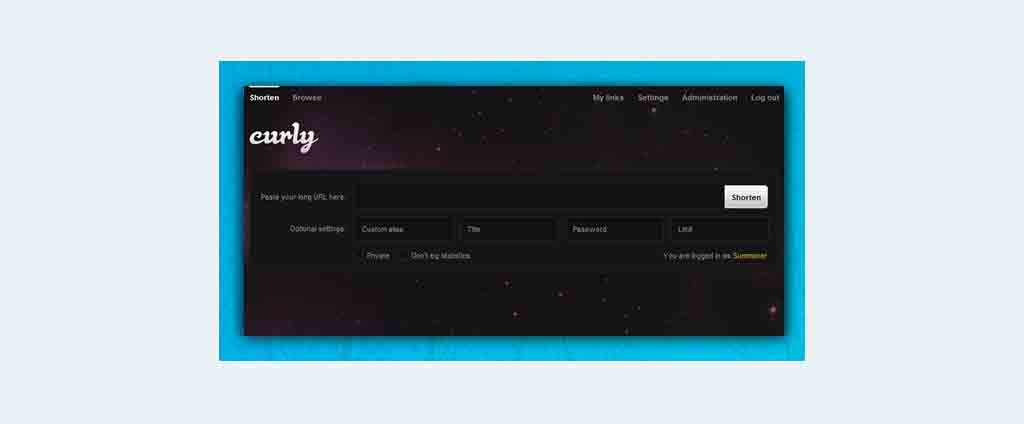 Curly is a perfect URL Shortener. It supports multiple languages and custom themes. It has beautifully designed administration panel. It is not difficult to update and customize. It has many unique features like in administration category, home page with latest actions, manage advertisements, editing/deleting links and users, multiple editing, fiver different user groups, promoting users to moderator or admin, banning users and trash bin from where you can restore deleted units.
Shortny – The URL Shortener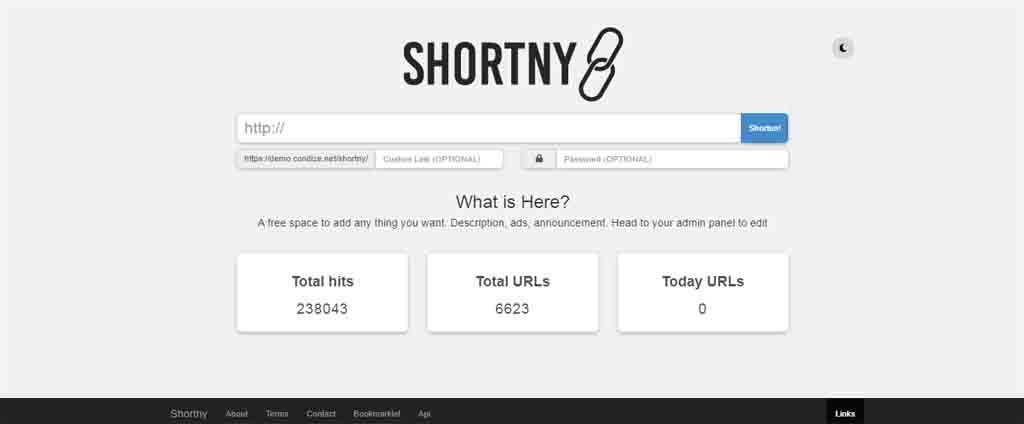 Shortny is a user-friendly URL Shortener which is simple and responsive. It has perfectly designed admin panel which is 100 percent secure. It has beautiful dark theme and protected custom links. It is simple to customize. It has many features like front-end, back-end and functionality which include simple, elegant, responsive design, simple to create URLs, creation of Custom URLs, password protected links, link statistics, dark theme, bookmarklet and copy & share your link.
URL Shortener Software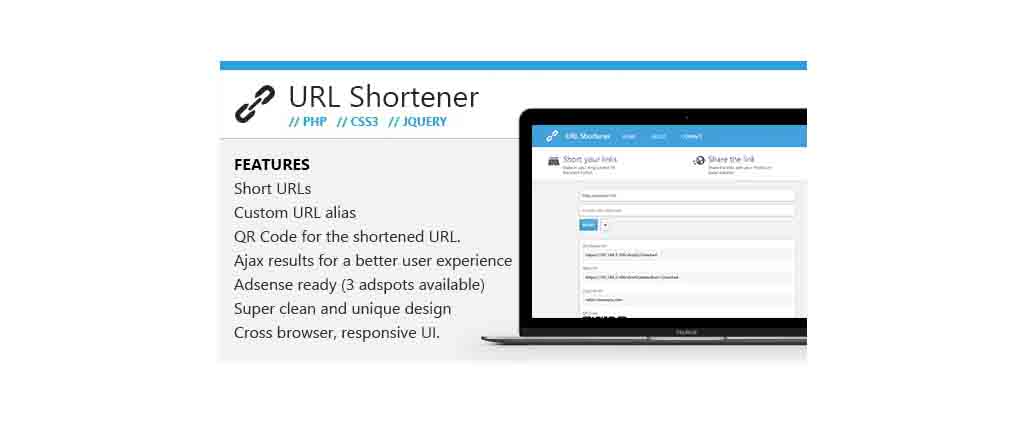 URL Shortener script is a unique URL Shortener which helps you in shortening of long URLs. You can also create custom aliases and generates QR codes for the URLs. This script is designed to work on both mobile devices and as well as on cross-browsers. It contains a lot of unique features like short links with option for custom aliases (url.com/custom), ajaxed results for best user experience, frame bar, QR Code for each shortened link, adsense, clean and beautiful design and many more.
AdLinkFly – Monetized URL Shortener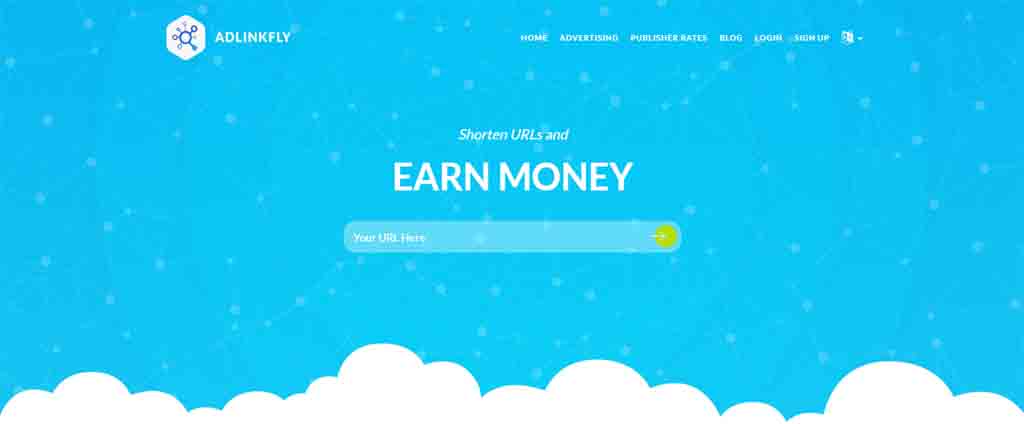 Adlinkfly is a monetized URL Shortener. You can start earning money by your own monetized link shortening service. i.e. adf.ly(adfly), ouo.io, linkshrin.net or shorte.st clone scripts. You can also allow member to shorten links & earn money, and keep a share of the profit. It also contains a complete publisher and advertisement system, campaigns, referrals, withdrawals, API, translation ready, Paypal, Stripe, Payza, Skrill, Bitcoin (coinbase – CoinPayments), WebMoney, Perfect Money, Payeer, Money Wallet & Bank Transfer integration, reCaptcha integration and much more.
Premium URL Shortener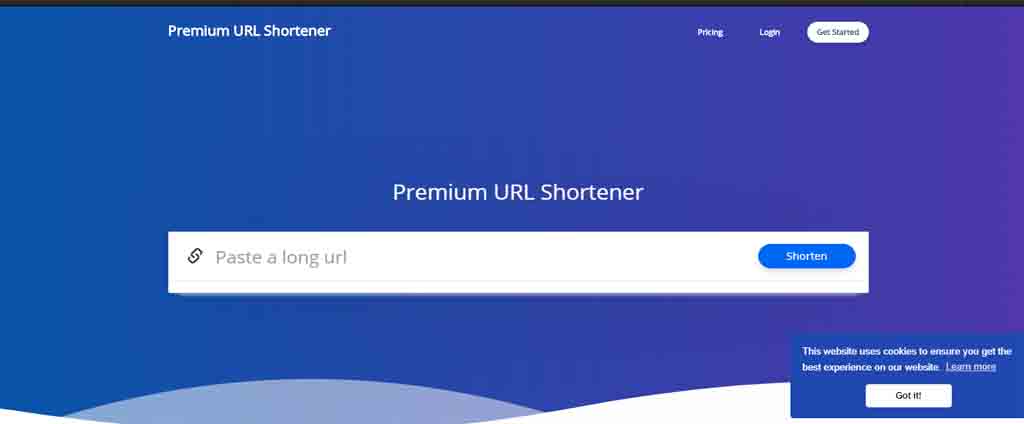 Premium URl Shortener is a PHP URL Shortener script which comes with many unique features. It is developed by considering the requirement and feedback. Some of its features include geotargeting, premium membership, powerful dashboard and admin panel. It also has CMS tools which helps you to maintain it perfectly. Furthermore, it gets better in performance after each update. It has many awesome features like Social-friendly, software as a service (SaaS), new team feature, bundles & link rotator, jQuery Driven with Fallback, new splash pages, private service, URL Bookmarking system with bookmarklet, Anonymous user history (new), facebook connect and twitter login, easy translation and many more.
More related Article:
Please follow and like us: